If you need a video editor, check out Filmora 11. It is suitable for beginners and pros alike.
High-octane video editing often comes at a hefty price: difficult and complex tools, sub-par system performance, and what often feels like an immensely dissatisfying final product for our time. Wondershare's mission is to make your clunky and cumbersome video editing workflow a thing of the past.
How? With a straightforward interface, an incredible library of stock media, and an all-in-one toolset that covers only the absolute essentials without leaving anything important unaccounted for.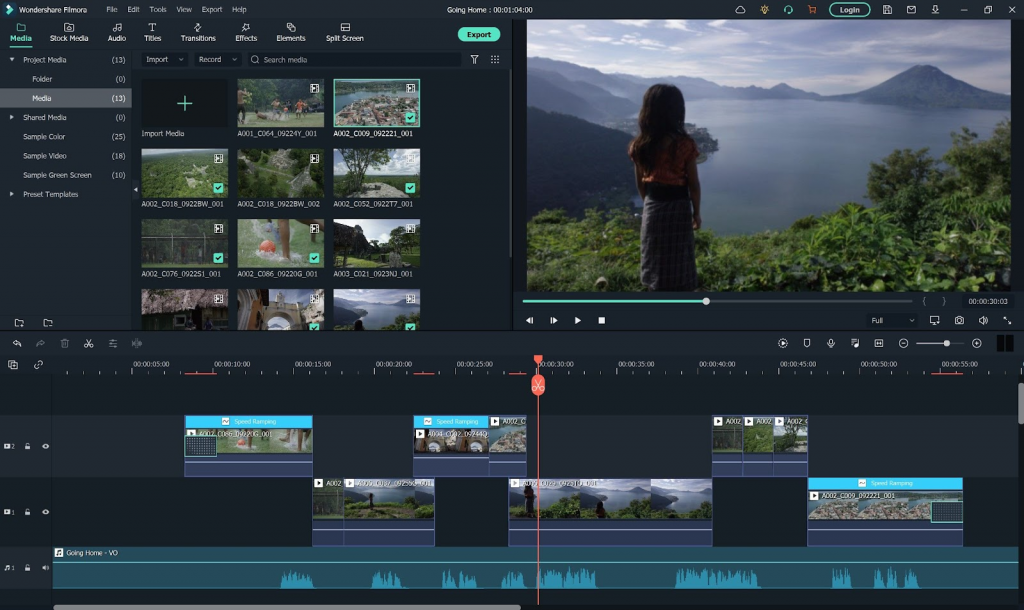 YouTubers, TikTokers, and vloggers of every possible manifestation: Wondershare Filmora 11 was designed specifically with you in mind. Here are a few reasons to make the upgrade today.

Video editing, audio editing, coloring video, and even some light special effects come included with a premium Filmora 11 subscription – you'll even have unfettered access to a ton of slick stock material courtesy of Giphy, Unsplash, and others.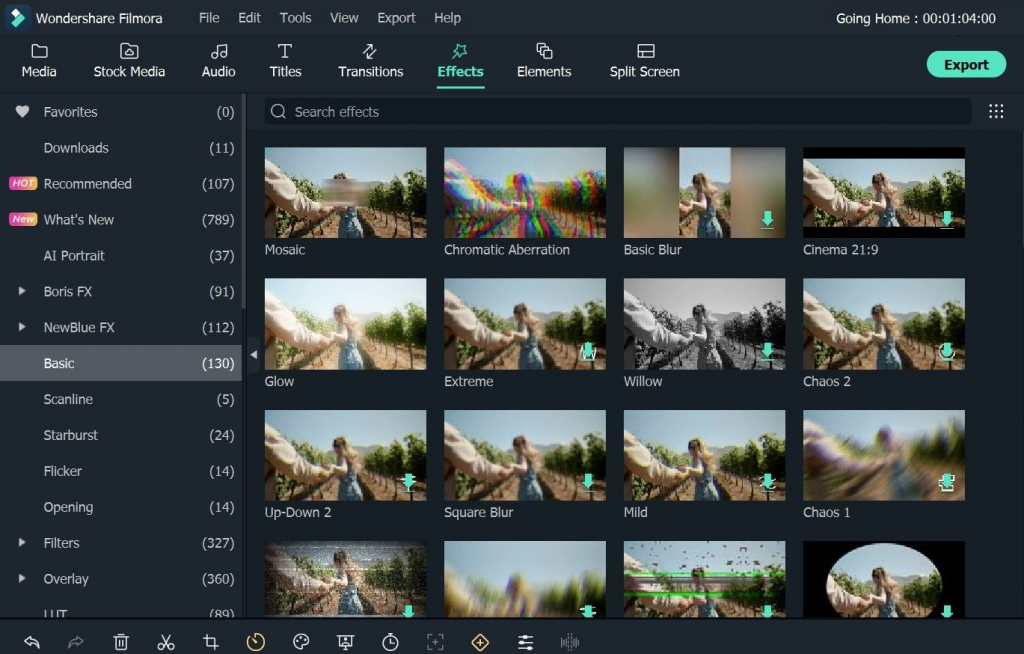 This versatile and user-friendly suite of tools can be yours on an annually-paid basis, just like any Adobe product. Click though here and you'll be eligible for nearly 50 percent off of an entire year of Filmora 11 or 20 percent off of a perpetual plan.
With this discount in place, that's $68.98 for a year and $116.95 for lifetime – to compare, an entire year of Adobe Premiere will run you an unfortunate $251.88.
Crunch the numbers. Do the math. This fully-revamped video editing software comes with everything you need to make every project shine, including:
Split screen, allowing you to invite your viewers in through several windows simultaneously
Color match, which makes color correction across multiple shots and scenes a breeze
Special effects, such as glitches, faux-stereoscopy, and fun overlays like hearts, lightning, and other graphics, including custom titles and credit rolls
Advanced EQ made easier than ever—balance dialogue, sound effects, music, and more in no time at all
Motion tracking at the level of Adobe products and other advanced motion graphics software
Video templates, allowing you to produce tons of branded content efficiently
Cloud sharing, which makes publishing your work a breeze
Integration with a number of stock content providers, including Giphy and Unsplash
Filmora 11, much like its predecessors, strives to do it all for you in one continuous, comprehensive video production pipeline. Let's take a closer look at what's going on under the hood.
What Can You Do With Filmora 11?
This app is capable of anything that your standard video editing software is able to accomplish, all in a package that ends up being much more lightweight than your standard prosumer fare in this area. Although previous versions were fairly robust in their own rights, this latest release includes a few significant improvements over its predecessors.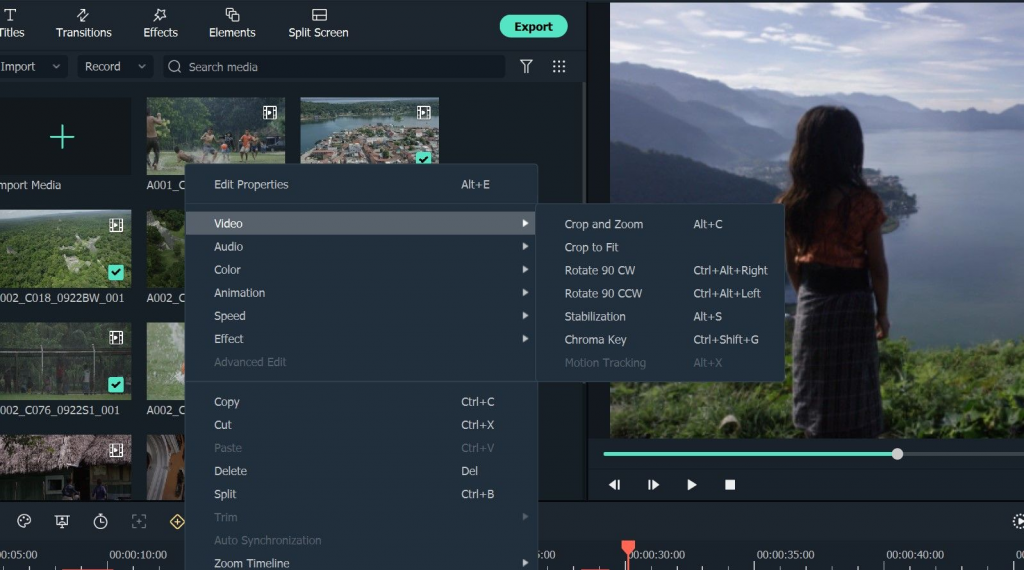 Tasks like speed ramping, masking shots, syncing audio, and creating montages to music can all be accomplished quickly and efficiently, much more so than ever before. Even some of the more advanced stuff here takes little time to master, which means less time Googling for answers and more time spent creating awesome videos.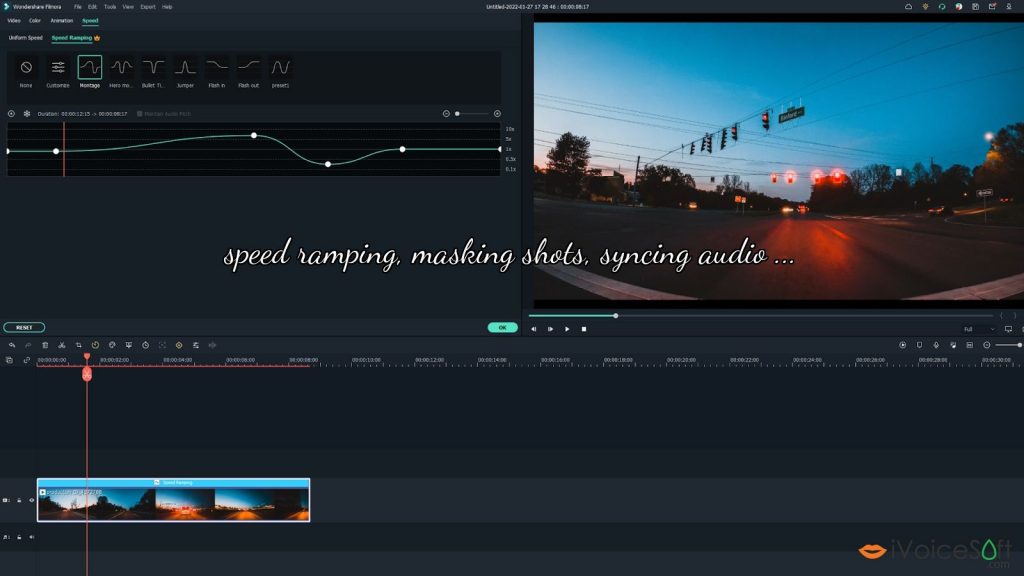 Green screen effects, audio EQ, color grading, custom titles, motion tracking, video stabilization, and even support for 3D LUTs are also well within Filmora 11's wheelhouse. Few file types will be off-limits to you, both in terms of what you can import into the program and how you can output them after the fact, unlike many other simple video editors in this price range.
Aside from the app itself, every premium Filmora 11 subscription also includes 1GB of storage on the Wondershare Drive, a cloud-based service that you can use to send and share anything with anybody.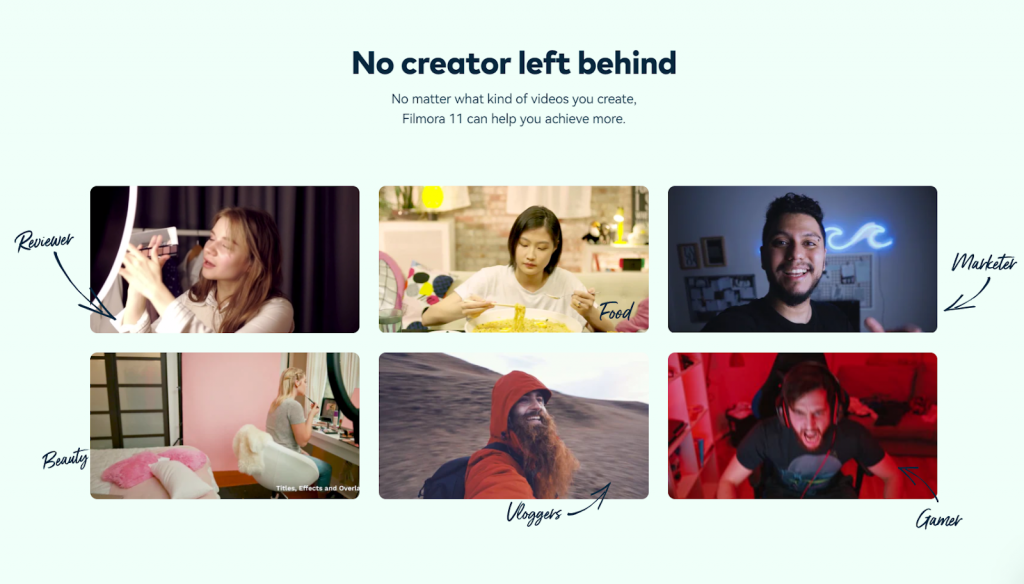 At this price, Filmora 11 would be an incredible investment for any creative, even if you only work with video casually or strictly for fun. If you make a living through your video content, there is no question. Wondershare Filmora sets the stage for a speedy edit, saving you more time on the back-end for the next big project on your plate.
The workflow is sound, the tools are simple and easy to use, and the final results speak for themselves. This all-inclusive package will never leave you wanting more.
We hope you like the items we recommend and discuss! We has affiliate and sponsored partnerships, so we receive a share of the revenue from some of your purchases. This won't affect the price you pay and helps us offer the best product recommendations.
Source: Emma Garofalo Published at makeuseof.com/wondershare-filmora-11-best-video-editor-creatives/
Get Giveaway every day!