In Google I/O 2015, Google made a huge splash with Google Photos app,  an awesome announcement regarding.
Google Photos is available on App Store and Google Play for Android.
Google announced that Google Photos app will now free, unlimited, high-quality storage.
I tried Google Photos and I'm really interested in using Google Photos. That's right… High-quality. Free. And unlimited. I decided to transfer all pictures from my Facebook profile to Google Photo to archive.
Now I will show you how to do that.
Before, you need Login to your Facebook account.
Then access to Facebok setting page. See below picture: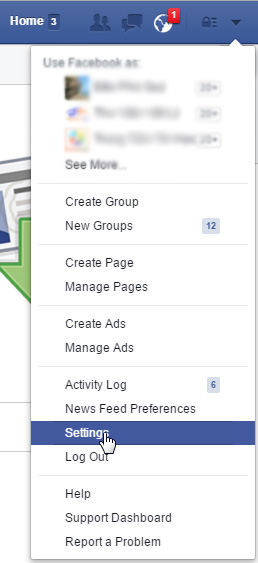 In Facebook Setting page, click "Download a copy" to request a Backup packet of your Facebok Profile.
It will include all Status, All post, All Photos/Videos, comment from your Facebook.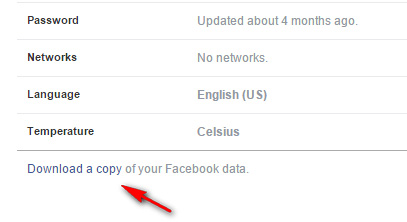 In next page, click Button "Download Archive"

Type your Facebook Password in the next Popup and click "Submit".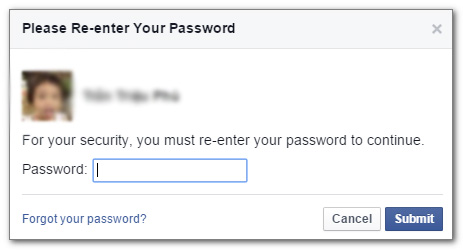 Facebook need time to prepare your request. After some minutes, you will get a mail same as below picture.
In this mail, click on the download link (Red arrow) to start your download backup file.
If Facebook require password, re-enter it then download the ZIP File.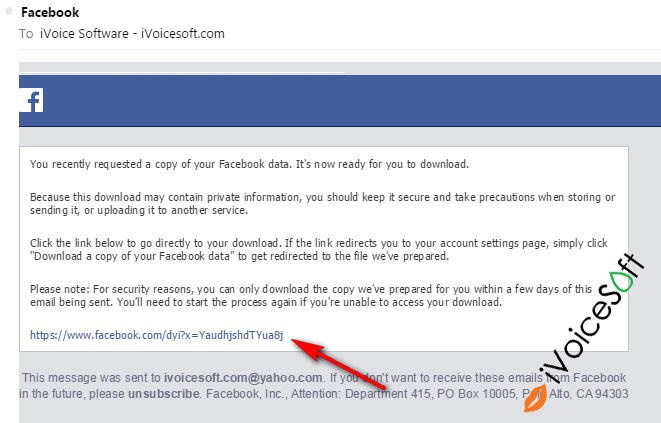 The Backup file ia a ZIP packet. Extract it will get folder and file.
Folder Photos and Videos will store your Pictures/Videos and their captions, comments

You had All Photos and Videos from Your Facebook profile. Now, we will upload it to Google Photos.
Access to https://photos.google.com with your Google account.
Select 2 folder (Photos, Videos), Drag & Drop to Google Photos windows, the uploading is started, Simply! Click on below picture to see full size.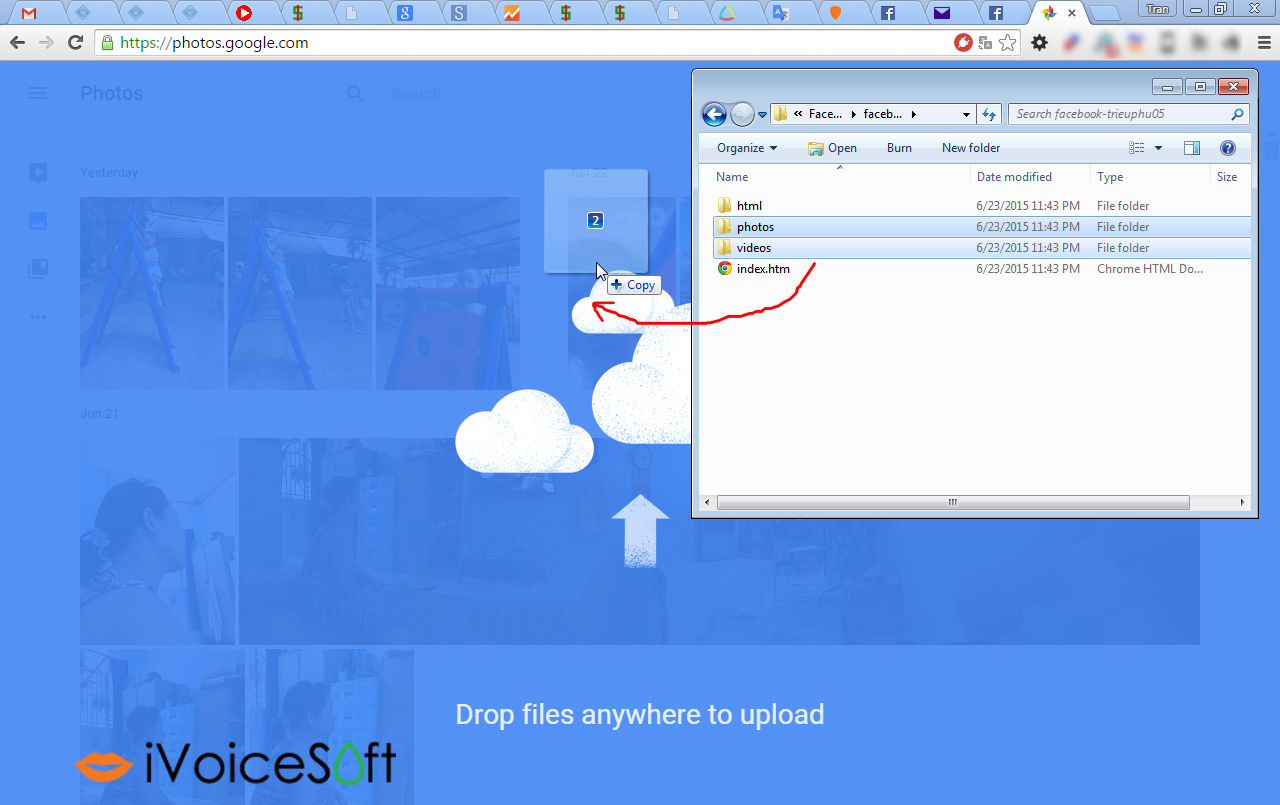 All Pictures and Photos are uploading to Google Photos.

Try once, and then you will know that is a great feeling.
Note:
You have 2 option in "Upload size" from Google Photos Setting
With High quality mode, Google Photos supports 16 MP photo quality and 1080p video quality, storing anything larger than that in compressed, print-quality resolution.
With Original mode, Google will consume your Drive storage.