A while back, I will shows you simple steps to create a freeze-frame sequence using the updated masking features in Filmora 11! Learn this trick to light up your video!
Filmora 11 can support you to create a freeze-frame effect with the "Darken" blend mode. This video shows you how to create a freeze-frame sequence, but this time, we're going to use the updated masking features in Filmora 11!
Want to make a still or "Frozen" scene to tell the most exciting or the funniest moment of the story? Or would like to freeze something to give a familiar story some freshness? Actually, it's quite easy to freeze a video to emphasis an action or add some captions if you get the right tool at hand.
Here, Wondershare Filmora is directly shared with you. With it, you can create a still image with your desired zoom in and out effect in a simple click. Below shows how to do it step by step.
Ready to start editing videos? Wondershare Filmora 11 has everything you need! Click to get started with the discount code.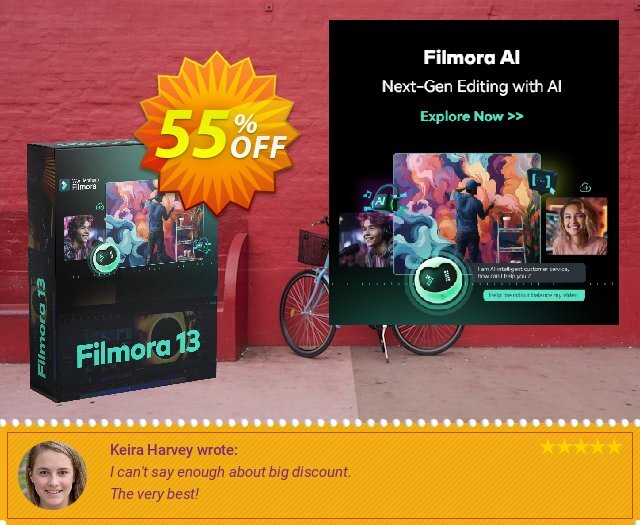 Creating Freeze Frames with Filmora
A freeze frame can be any frame from a video clip you'd like to turn into a still image. Position the play head at the exact spot in a video clip where you want to add a freeze frame, then right-click on the clip and select the Freeze Frame option.
The Alt+F keyboard shortcut enables you to make freeze frames with a push of a button and Filmora9 will automatically add a freeze frame to a video clip you're editing.
If you would like to change the default freeze duration you should head over to the File menu and select the Preferences option. You should then click on the Edit tab and insert the new default Freeze Duration into the box next to this option.
After a freeze frame is added to a video clip, the Freeze Frame bar is going to be displayed over it. To change the duration of a freeze frame you just have to drag one of the bar's edges in an inward or outward direction.