Effortlessly transform the audio in your videos into editable text, streamlining the editing process to make modifications as easy as editing a document. Filmora's intuitive interface allows quick, automatic transcription of vocals, voices, and dialogues from your videos. The resulting editable text seamlessly aligns with the video, enhancing precision and timing.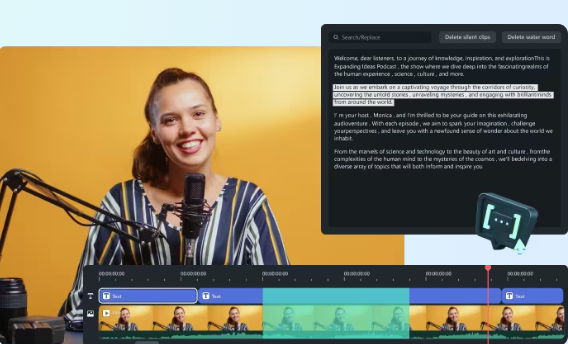 With AI video editing, you can elevate your editing game to new heights, making it a remarkable premiere pro AI editing tool.

Swift and Automated Transcription

Filmora's AI Text-Based Editor seamlessly transcribes vocals, voices, and spoken words from any video automatically. Just insert your video, click a button, and witness the magic unfold. The end result is a precisely synchronized layer of text that appears on screen at the right moment.
Editable Text: Customize with Ease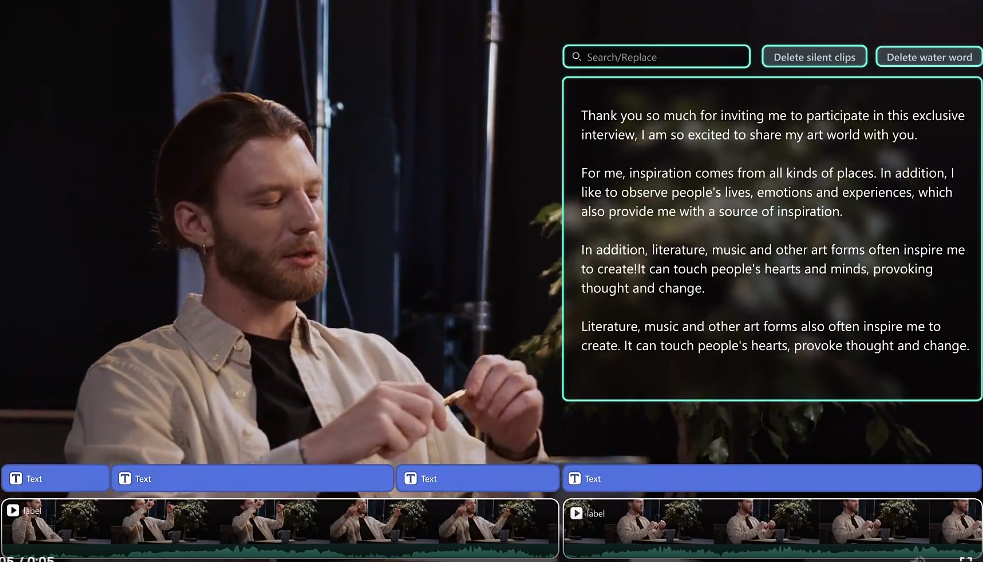 Review the transcribed text from your video to ensure accuracy or tailor it to your preferences. This can be done seamlessly through Filmora's intuitive and user-friendly interface. You have the freedom to move, re-write, and adjust the text according to your creative vision.
Save Time and Add Professional Subtitles Instantly
Gone are the days of tedious subtitle creation. With Filmora's AI Text-Based Editing, a single click populates your video with precise, on-time subtitles, enhancing the viewer experience and adding a professional touch. It's an automatic transcription app that simplifies the process.

Reusable Text with a Click
Effortlessly export the text generated by the AI Text-Based Editing feature and save it for future use in blogs, articles, or any other document. Export song lyrics, educational lessons, scripts, plans, and organize them in a format of your choice with just a click.
Effortless Translation and Text Adaptation
With the ability to copy and export transcribed text, easily translate and adapt subtitles to any language of your choice using AI or other tools. This feature opens up new possibilities for reaching a global audience.
Simplified Workflow: How to Use AI Text-Based Editing
Import Files and Enable Text-Based Editing: Select the AI Text Clipper in the startup window, and your device's "File Explorer" will appear. Double-click on the video clip and choose "Text-based editing."
Start Text-Based Editing: Once the conversion is complete, the editing window opens. Users can search for specific words or edit the content to their liking.
Additional Adjustments and Export: Enhance audio quality, adjust colors, add effects, or transitions. When everything is to your satisfaction, click "Export."
A Valuable AI Editing Tool for Diverse Users

✔️ For Journalists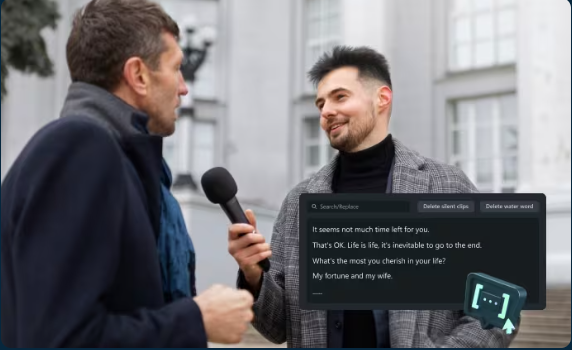 Journalists may simply transcribe interviews, press conferences, taped comments, and more with the aid of the AI Text-Based Editing tool, enhancing their automatic transcription app arsenal. Accurate news reports and articles are consistently delivered thanks to this time-saving solution.

✔️ For Content Creators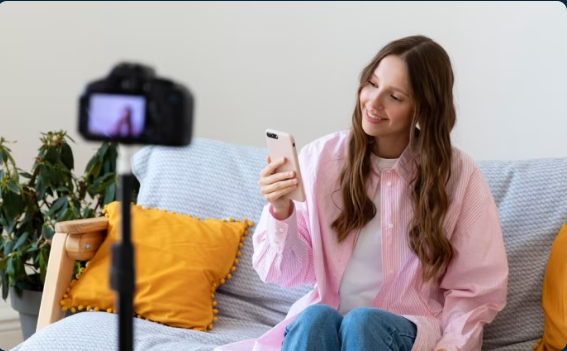 The AI Text-Based Editor allows social media creators to enhance the viral potential of their content by adding stylish and captivating captions to their videos and Reels. You can now take advantage of this feature whenever you want. It's a game-changer for premiere pro AI editing enthusiasts.

✔️ For Educators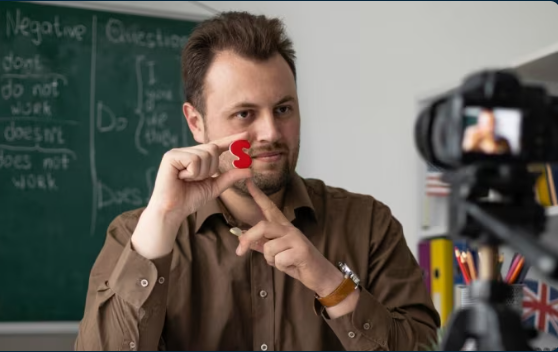 Whether you're a teacher, online tutor, mentor, or similar, Filmora's AI Text-Based Editing feature empowers you to transcribe your lessons and transform them into various resources such as study materials, handouts, and essential notes for your students.
✔️ For Podcasters
Podcasters and radio hosts can utilize Filmora's AI Text-Based Editing feature to transcribe their videos into alternative content formats, including blog posts and social media content. To further improve the viewing experience and draw in a larger audience, video podcast transcription and subtitling are a great way to go. It's a valuable tool for those seeking efficient premiere pro AI editing solutions.
FAQs
1. Is Filmora good for professionals?
Film editing is made easier with Wondershare Filmora's extensive feature set and user-friendly interface. Suitable for a wide range of users looking for a seamless editing experience, it can handle both inexperienced and seasoned professionals working on high-end projects.
2. How is AI used in video?
In Filmora, AI is harnessed for various video editing tasks. It streamlines the creation of social media clips, locates and integrates relevant assets into the timeline, replaces video backgrounds using green screen technology, enables precise motion tracking, and eliminates background noise. Users of Filmora will find their editing experience improved by these AI-driven capabilities.
3. What is benefits of AI video editing?
Video editing with AI power is revolutionizing the industry by giving editors the best shot angles and recommending appropriate filters and transitions. For beginners, it saves a ton of time because it automatically organizes and cleans up footage.. Video editing becomes a fun, quick, and effective process thanks to AI.

Get Giveaway every day!