Today's tutorial will step-by-step instruct you on how to use Tenorshare Any Data Recover software to retrieve all lost files from computer's hard drive.
The program, as its name suggests, is a PC application that helps users recover all kinds of files from computer's hard drive after they have been willingly or accidentally deleted. Check out our full review for this program at this link.
Step 1: Select file types
Download & install Tenorshare Any Data Recovery
Please bookmark this page for future buying with discount from Tenorshare coupon page
Note: Select a location that is different from the one where your lost data were located.
Run the program > Choose file types that you want to recover > Click Next.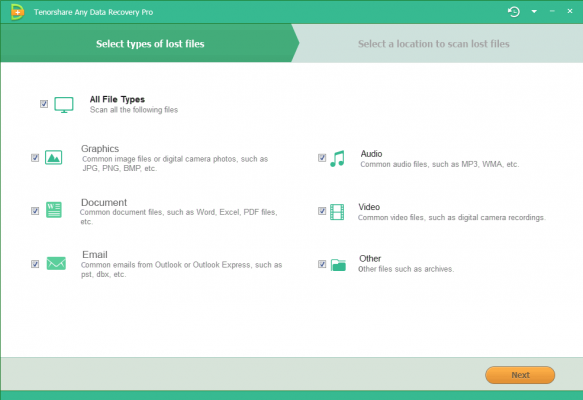 Step 2: Choose file location for scanning
After you choose Next, locations that save your lost files appear, such as Desktop, Libraries, My Documents, other partition, or external devices.
Note: If you want to retrieve files from external drive, please insert it to your computer in advance.
Click Scan button.
Step 3: Scan and preview lost files
A quick scan mode will be automatically applied, you can see it status on the top of the panel (1). You also can save export scan status on your computer (2).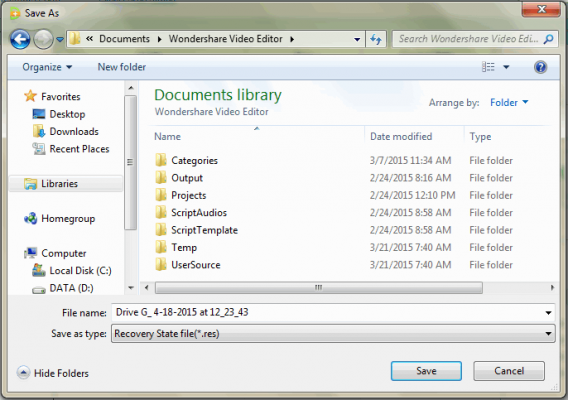 A list of lost files will appear in a file tree on the left side and they are sorted by file types and formats. Click +/- icon to expand the list.
Now preview and select files that you're looking for. You can see a brief look at the file in Preview session (3), or quickly find them using Search tool (4).
Change how the files are viewed by selecting Thumbnails, Details, or Preview Pane at session 5.
After choosing all lost files you need, click Recover.
Step 4: Save lost data
Select a path on your computer to save the lost data.
Note: Please do not save the data to the partition where your lost data were located.
Tips:
– Shorten recovery process by using Pause/Stop/Continue if the target lost files have been found although the scanning step is still going on.
– Deep scan can be used if you require 100% recovery rate.