"Someone please tell me how to unlock iPhone without password. I changed my phone's password, but I forgot it and can't seem to unlock my device."
This is a query posted by a concerned iPhone user on a leading online forum who forgot his iPhone passcode. It might surprise you, but forgetting the iPhone passcode is a common issue that is faced by many. Thankfully, even if your iPhone is disabled, you can unlock it by using some reliable tools. In this post, I'm going to teach you how to unlock a locked iPhone like a pro.
What are the Common Reasons for an iPhone to be locked?
Before we head on and learn how to unlock iPhone without password, it is important to cover some basics. Following are some of the major situations in which users would like to unlock an iOS device.
You could have changed your iPhone's passcode but can't seem to remember it now.
If you have bought a used iPhone from someone without knowing its screen lock (or resetting it).
Someone else could have tried to break into your phone and now disabled it after unsuccessful attempts.
There could be any technical issue on your phone or with its display that is not letting you bypass its lock screen.
Unlock Any iPhone Instantly with dr.fone – Screen Unlock (iOS)
Since any native solution can't help us bypass an iPhone lock screen, you can consider using dedicated third-party resources. For instance, when I forgot iPhone passcode of my phone a while back, I used dr.fone – Screen Unlock (iOS) as well. It is a part of the dr.fone toolkit and provides a simple click-through solution to unlock any iOS device.
It can remove all kinds of locks on an iPhone screen, like 4/6-digit pin, password, fingerprint lock, and even Face ID.
The application can help you factory reset locked iPhone in all kinds of scenarios. This includes a disabled iPhone, forgotten lock screen, etc.
Using it, you can unlock a second-hand iPhone as well without getting in touch with its previous owner.
The application even supports the unlocking of an Apple ID from the device.
You won't face any compatibility issues using it as it supports all the leading iPad and iPhone models (iOS 13 also supported).
To learn how to unlock iPhone without password using dr.fone – Screen Unlock (iOS), the following steps can be taken.
Step 1: Connect your device and launch the tool
To start with, you can just install the application on your system and launch the dr.fone toolkit on it. From the home screen of dr.fone toolkit, launch the "Screen Unlock" module.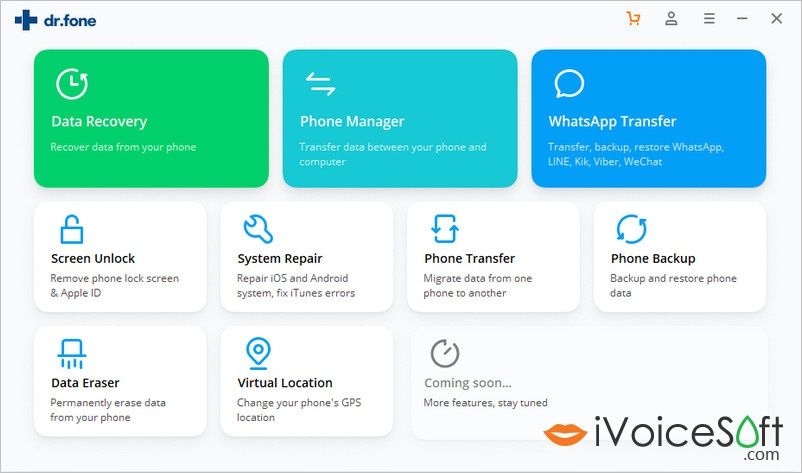 If your iPhone is disabled, then just connect it to the system using a working lightning cable. Also, from the provided options on the interface, simply select the "Unlock iOS Screen" feature.
Step 2: Boot your iPhone in the DFU mode
Once your iPhone gets detected by the application, you can apply the correct key combinations to boot it in the DFU mode.
iPhone 6s or previous models: Press the Home + Power keys at the same time for 10 seconds and then only let go of the Power key. Keep holding the Home key for the next 5 seconds.
iPhone 7 and 7 Plus: Press and hold the Power + Volume Down button for around 10 seconds. Afterward, only release the Power key, but keep holding the Volume Down button for the next 5 seconds.
iPhone 8 and later models: Press the Side and the Volume Down keys for 10 seconds. Now, release the Side key, but hold the Volume Down button for 5 seconds.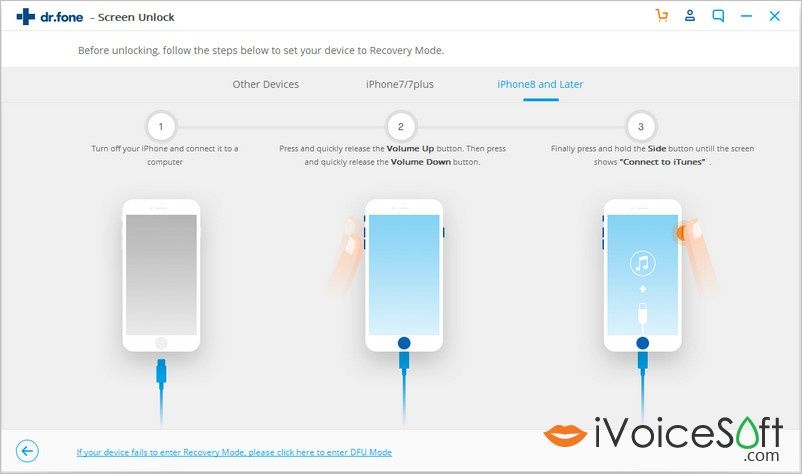 Step 3: Enter the device details
As soon as your device would enter the DFU mode, the application will let you know by displaying the following screen. Here, you need to enter some basic details related to the phone, like its model and system version to proceed.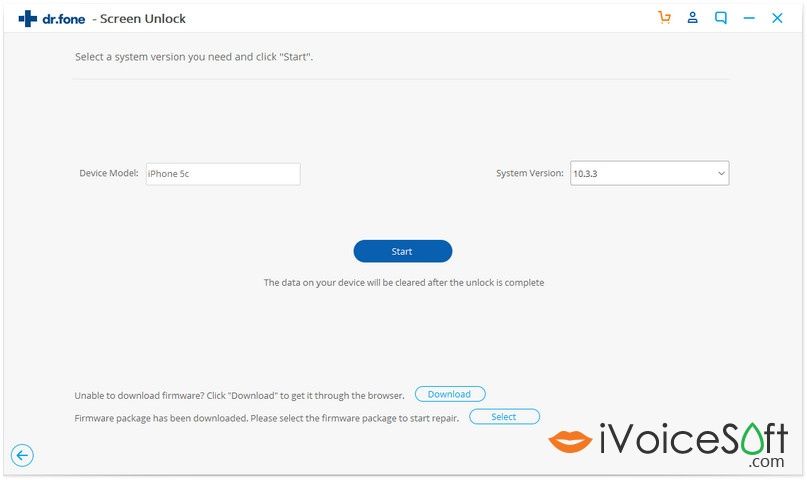 Step 4: Unlock your iPhone
Click on the "Start" button and wait for a while as the application would download the compatible firmware for the device. When the downloading is done, you will be notified. You can now click on the "Unlock Now" button to factory reset locked iPhone.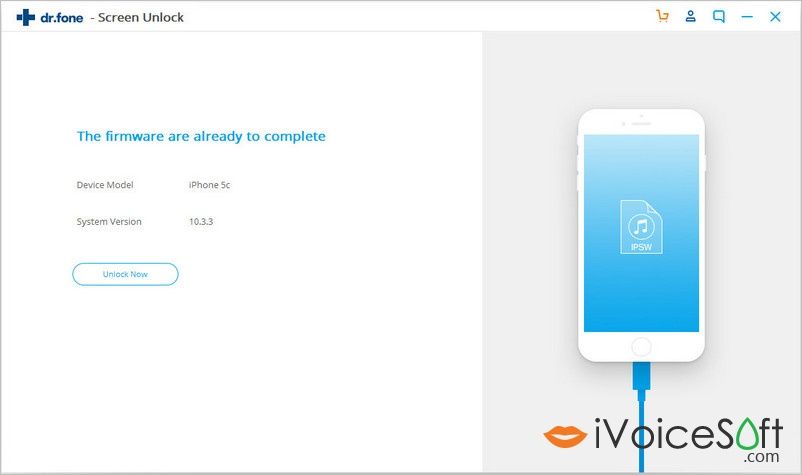 Wait for a while and let the application unlock your iOS device. Please note that the process to bypass the lock screen will reset your device and would get rid of its stored data. In the end, you will be notified so that you can safely remove your phone and access it without any lock.
There you go! I'm sure that after following this guide, you can learn how to unlock iPhone without password. The last time I forgot iPhone passcode, I took the assistance of dr.fone – Screen Unlock (iOS) and it turned out to be a resourceful solution. Besides that, you can also use it to reset the linked Apple ID on the device as well. Go ahead and try this reliable application or share this guide with others to teach them how to unlock a locked iPhone easily.
>> Find the discount code for all Wondershare products HERE<<