Music plays an important part in everyone's life. We download our favorite songs to save them for present and future entertainment. But when the number of songs increases and gets out of your control, entertainment may turn out to be problematic. That's why in this article, we want to show you a simple way to organize your songs and create your very own playlist, so that it will be much easier for you to enjoy specific songs you like. In previous posts, we've shown you cool functions of Music Morpher Gold . Today's guide will show you another awesome benefit of Music Morpher Gold that all music addicts ever look for – to help you organize and create different music playlists.
You can download the software program at below button:
Related tutorial to AV Music Morpher Gold
Step 1: Create your playlist in Organizer module
Open the program >> Go to Organizer tab.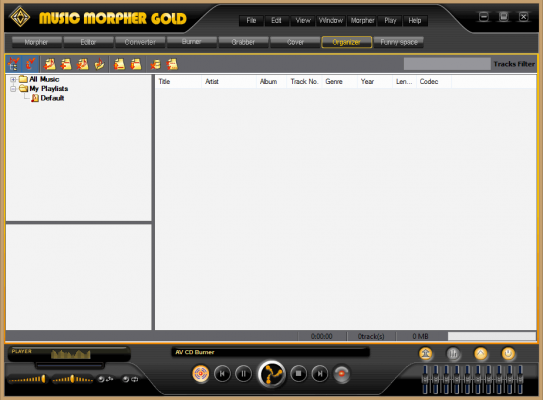 On the left column, right-click on My Playlists >> Create New Playlist >> New Playlist Name window will pop up.
Type the name of your playlist in the textbox >> OK.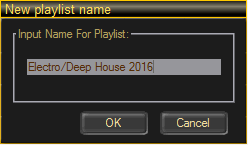 Now, your new playlist has appeared on the left menu.
Step 2: Add songs to your new playlist
Right-click on the playlist you just created >> Click Add File(s) (or Add Directory if you have all the songs you want in one folder already)
Notes:
You do not needto save the playlist – each time you close Music Morpher all the playlists and the changes made to them are saved automatically.
If you want to save your playlist to use it in a third-party player, right click your playlist and in the context menu select Save Playlist As.
Step 3: Enjoy your playlist
Repeating above steps, you can create as many playlists as you want (1). Now you only need to choose one playlist and use Player module at the bottom (2) to enjoy your favorite songs.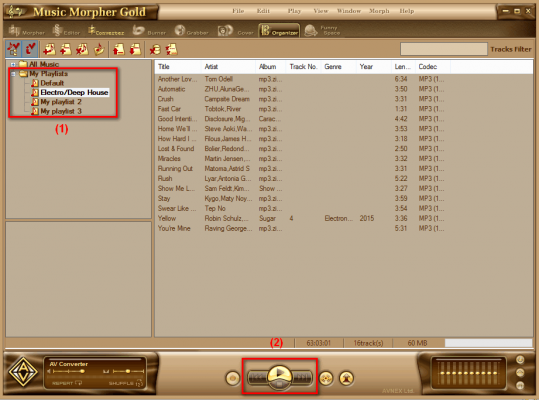 Download AV Music Morpher Gold now!