In previous article, we have shown you one of the nicest features of Music Morpher Gold – to create a CD including your favorite songs. Following this topic and to complete this project, today we'll guide you on how to make a professional cover for this CD, also using this all-in-one music editing program.
You can download the software program at below button:
Now you're ready. Let's get started!
Check out iVoicesoft's review for Music Morpher Gold here.
Step 1: Run Cover module
Open Music Morpher Gold. On the main panel, click Cover tab to run this feature.
On the left menu bar, select the right cover type you want to create. There are 4 different types: CD label layout, Inlay layout, CD layout and DVD layout.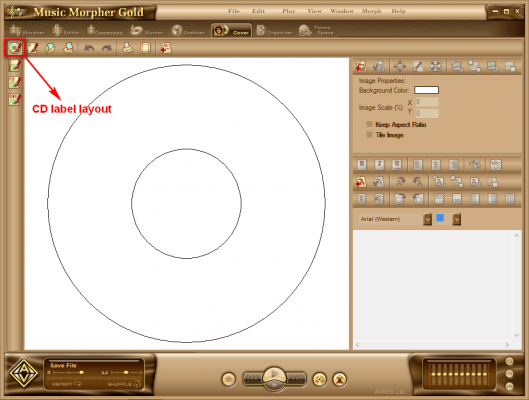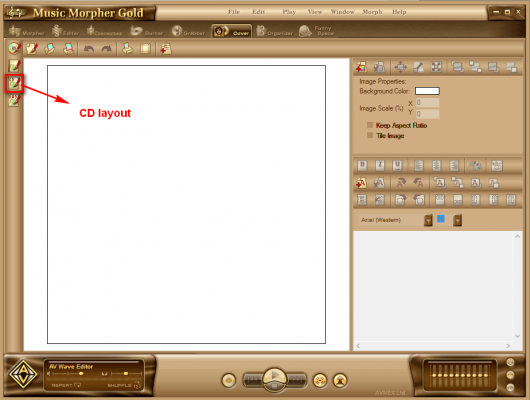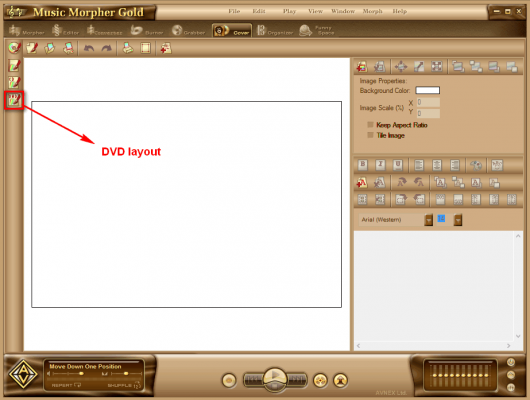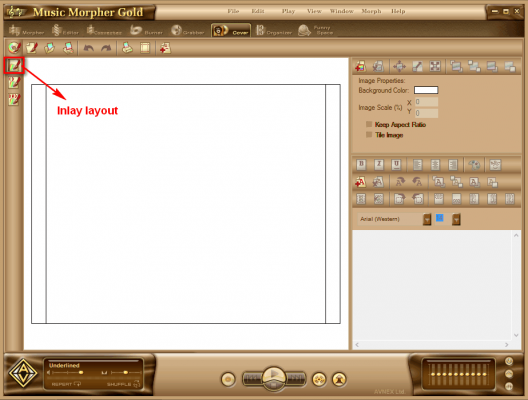 In this particular guide, we're using CD layout as an example.
Step 2: Add and format texts
Click Add Text Label button (1) to put new text(s) on the cover.
Type in the white text field (2) and change font/size/alignment/position of the text by using buttons highlighted in green color.
Click Background color (3) to change the color of your cover (if you only want a simple cover).
 Step 3: Add background image
Click Add image button (4) to insert your own background image.
Right-click on the image >> Fit current image (5). Then keep editing the text and colors until you're satisfied with the result. Then save it!
Step 4: Create the numbered list of songs
Switch to Inlay layout.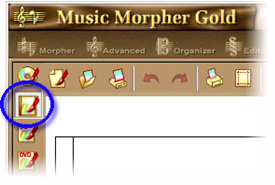 Click Add songs (6) >> Select information you would like to show in the list (7) and use the arrows (8) to change its order >> OK.
Repeat step 3 to insert your own image background here. Plus, set up suitable alignment/font/colors as you like for the list.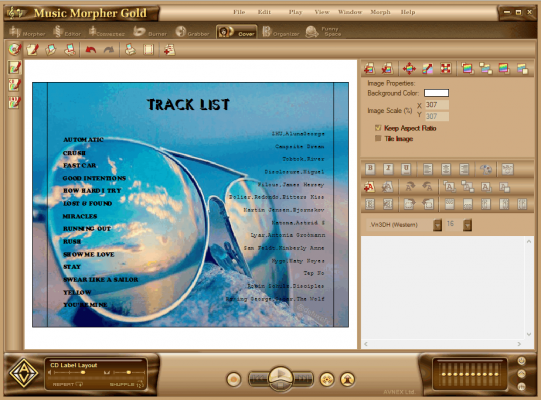 That's it! You now have one of the most unique and very own CD cover for your special collection. Have fun!
Related tutorial to AV Music Morpher Gold