AOMEI Backupper Professional offers users quick and effective backup solutions, including System Backup, Disk Backup, Partition Backup, and other Files Backup. Today's tutorial will guide you on how to back up your PC system using this cool software program.
Before we get started, you can check out iVoiceSoft's detailed review for AOMEI Backupper Professional for better understandings.
Note: This program with full features can be grabbed at $49. But all readers at iVoiceSoft can own it at much cheaper price. Find AOMEI Backupper discount here now!!
Let's get started!
Step 1: Run the program
Click on AOMEI Backupper Professional desktop icon to run the program.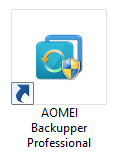 Select System Backup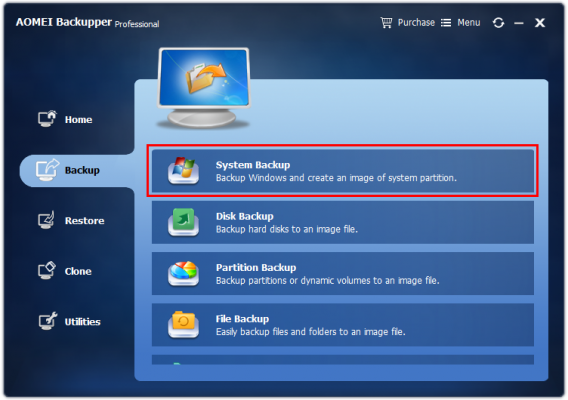 Step 2: Set up Backup System process
Name your backup at Task Name typebox (1).
Choose the destination folder/path for your backup (2).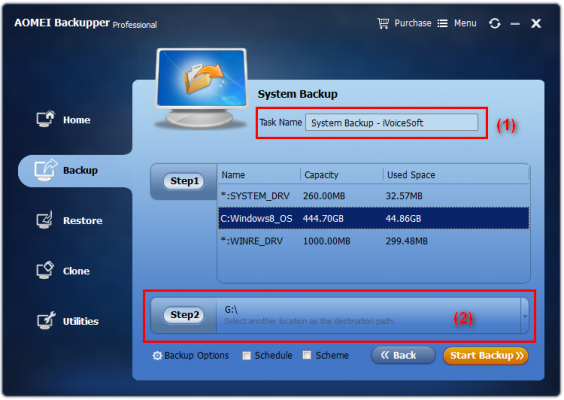 Step 3: Schedule your back up (optional)
Below the destination path, click Schedule.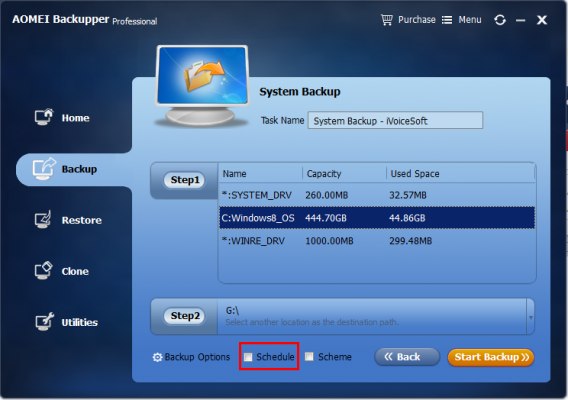 Schedule Settings window will appear with 2 main tabs: General and Advanced.
# General – Daily Mode
Set a time point in the future to perform the backup task only once.
Set a time point to perform the backup task once every day.
Set a time frame in a day first. Then choose the time interval between each backup. The program will perform the backup at intervals of 1, 2, 3, 4 or 6 hours within this time frame every day.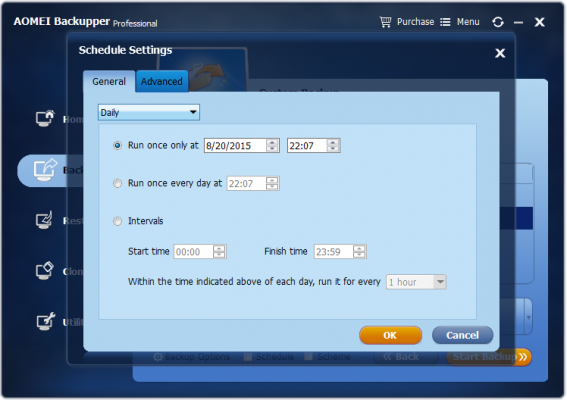 # General – Weekly Mode
Choose the day(s) for the backup task from Monday to Sunday
Set a time point. The program will automatically perform the backup at a fixed time point on the chosen day(s) in every week.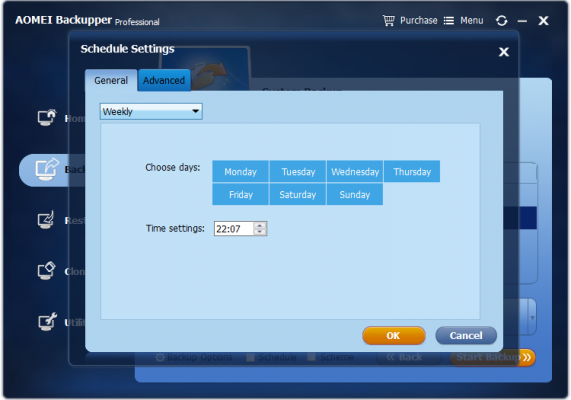 # General – Monthly Mode
Choose the day(s) from the calendar to perform the backup task in every month. To select multiple days, click each day on the calendar while holding the "Ctrl" button.
You can specify one day to perform the backup task each month. For example, you can let the program perform the backup on the third Tuesday in every month.
# Advanced
In this tab, you can choose the way you want AOMEI to run system backup. However, Incremental Backup is usually recommended.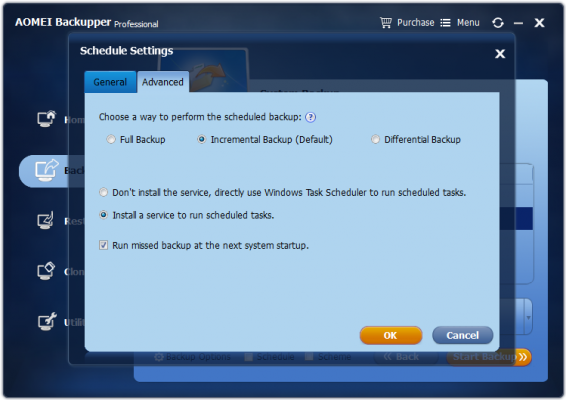 Step 4: Run the backup process
Click Start Backup button and wait for the process to complete.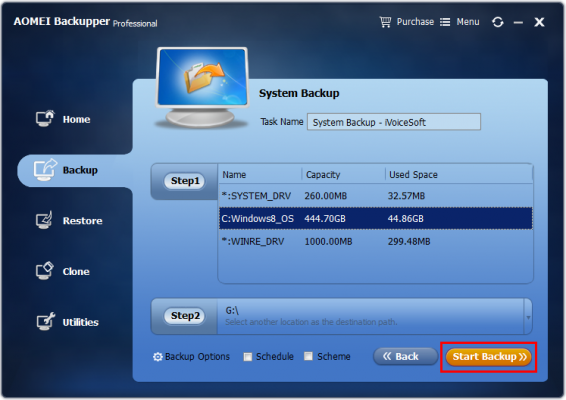 For quick guide, you can also refer to the below video tutorial:
Read more: