Coupon code for Voice Changer of Audio4fun, Voice Changer Software Diamond 9.5 (Apply for purchasing on Audio4fun and Avangate system)
Start It Out Right!
The latest AV Voice Changer Software 9.5 Coupon Code is the below discount:
GET 50% OFF for AV Voice Changer Software 9.5 
DIAMOND

.

Regular Price: $99.95
Price with discount coupon: $49.95
Save: $50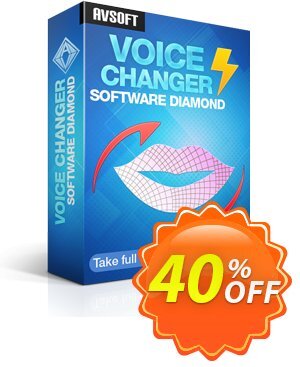 Have a wonderful, safe, fun, and Thank YOU!
With AV Voice Changer Software Diamond 9.5 you can capture and modify any voice input from virtually any source and then manipulate it with special effects , then output it in almost any format. It uses Audiofun voice preset AKA 'nickvoice' and a wide range of built-in effects, filters, and abilities, including:
voice changer, voice-over, voice dubbing, narration in real-time;

mimic any voice, robot voice, animal sound, none-human sound, movie maker sound;

works with VoIP and instant messaging programs (Yahoo, Skype, Google talk, …);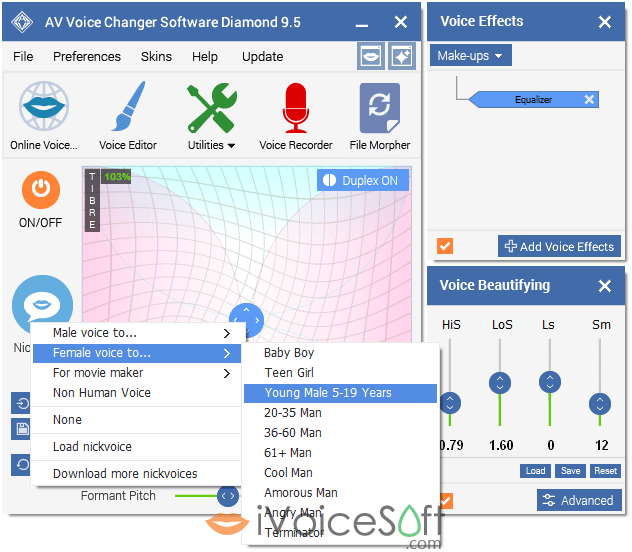 ~> See more features at official page of Voice Changer Diamond 9.5.