The market is inundated with tools that claim to recover your deleted multimedia files, however, barring handful, rests are just another brick in the wall. Stellar Phoenix Photo Recovery, on the other hand, is a powerful software to recover your deleted picture, audio, video files and is a recommended tool for users to fortify their digital memories.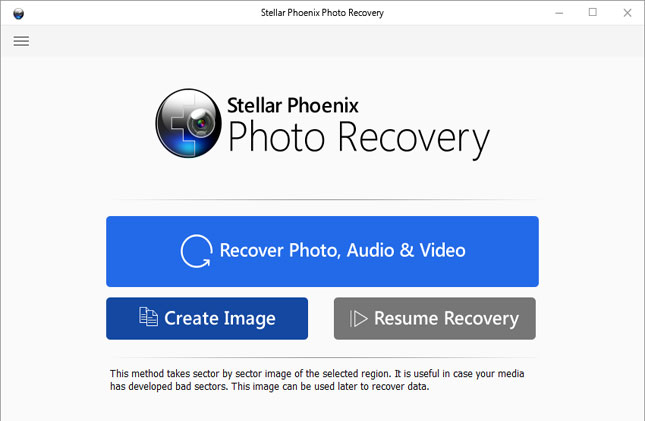 Whether you're a professional photographer or someone who likes to capture moments through their lens (smartphones, digital cameras), losing precious photos is something which sends a chill down our spine, isn't?  Inadvertently deletion of multimedia files, accidentally pressing the format option, virus-intrusion etc. are some reasons which lead to losing our priceless asset.
>> How to recover lost Windows data with Stellar Phoenix Data Recovery
Choosing a reliable software to bring back your cherished memories is a factor of grave concern. The reason being, there is a myriad of tool available in the market but not all of them are worth a try. There are many tools specifically designed to recover multimedia files from SD Cards, memory cards, mobile phones but still some lack advanced features to provide us with 360-degree solutions. On that note, Stellar Phoenix Photo Recovery software is one such tool you can rely upon to retrieve your multimedia files with ease.
Striking features:
Stellar Phoenix Photo Recovery is easy-to-use software to bring back your deleted pictures and music files from SD Cards, memory cards, USB, HDD, Flash drives, etc. Whether your storage device is corrupt or you have unintentionally formatted it, Stellar Phoenix Photo Recovery can recover them easily. The software supports digital cameras such as GoPro, Sony, Nikon, Canon, Fuji, Leica, Kodak, etc.
Importantly, with minimal system requirements, you can easily download and install the software. One of the major advantages of the software is that it restores files with the original date, time, model name, resolutions and file name.
Note: Stellar Phoenix Photo Recovery doesn't modify the original data.
The software supports a myriad of file formats including AVI, WMV, MP4, MOV, DNG, BMP, JPEG, TIFF, PNG, Adobe EPS (Windows), DSS, IFF, AIFF, M4P, OGG, MIDI, F4V, etc. to name a few.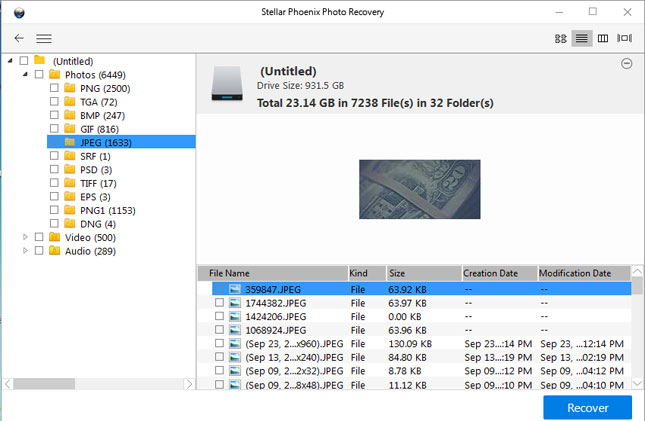 Stellar Phoenix Photo Recovery provides easy-to-access menus that allow users to simply click and make the selection; hence, overall, the data recovery process is straightforward and manageable. Also, its Create Image and Resume Recovery features add to the list of its supreme functionality and clearly explains why Stellar Phoenix Photo Recovery is the best product in its niche segment.
PS: get the 30% discount of Stellar Phoenix Photo Recovery from Stellar discount page