Everybody knows how important it is to always have the latest drivers installed for your hardware to help PC components run healthily and powerfully all the time. However, uncountable number of drivers in a computer may drive its user crazy to search and install them one by one. Hence, DriverEasy is a brand new useful software program which iVoiceSoft want to introduce to you. The program is an auto driver detector and updater that takes away all the burden you have to face while updating your drivers. After comprehensive testing, today's article will provide you more in-depth and detailed review on this intuitive and cool program. DriverEasy is completely free for trial, you can instantly download the program by one-click on the below button:
Featuring a huge driver database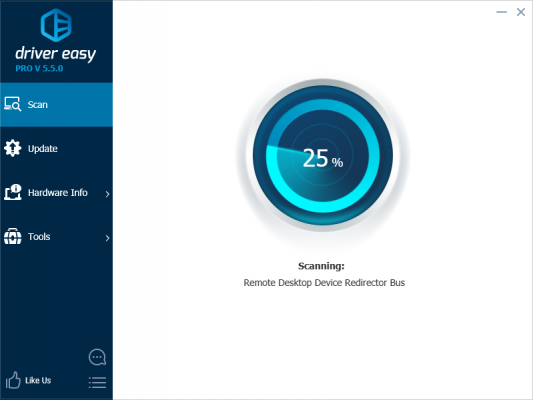 DriverEasy is supported by over 8.000.000 driver database which allows it to make sure your PC drivers all up-to-date and to maximize its performance at the greatest capacity. With DriverEasy in hand, you'll never have to worry about out-of-date or incorrect drivers because it ensures that every single driver is frequently updated with the latest and official version.
Updating and fixing driver issues
In term of function, DriverEasy isn't all about searching and installing. One of the coolest parts of its functions is fixing malfunctioning or error drivers. Just one click away and it will list out a comprehensive scanning result comprising of:
Comparison between current drivers and latest ones which need to be updated.
Drivers' information such as name, provider, date, size and latest version.
Malfunctioning drivers which require fixing actions.
Ability to scan your driver safety offline
No internet in your area? Not an issue!
DriverEasy also provides users safety check for offline computers. It scans and analyzes your drivers perfectly even without internet connection and helps you download driver from an internet-enabled computer. We were highly fascinated in this feature because it is extremely helpful when we have to work in locations where internet is too weak to run scanning software.
Drivers backup and restore
This software is capable of identifying hardware in the system, then extracting their associated drivers and having them backed up to a secure location. This is an advanced function that every user ever wishes for in case data disaster occurs. Moreover, if you're not sure if newly updated driver works effectively or if it's well compatible with your PC, having current drivers backed up is very useful when you wish to roll them back.
Uninstall removed hardware driver
Whenever you realize your system boot up slowly, it is because system conflicts between the existence of current drivers and ones from a new graphic card. Here is where DriverEasy comes in and allows you to uninstall the removed hardware and clean up your system.
Powerful compatibility
Doesn't matter which Windows version you have, DriverEasy  effectively works with 32-bit and 64-bit versions of Windows 10, Windows 8, Windows 7, Windows Vista, and Windows XP.
Most important components which DriverEasy finds drivers for include Audio Devices, Modems, Scanners, Bluetooth Devices, Wi-Fi Card, Printers, PCI Cards, Chipsets, USB Devices, Network/Ethernet Cards, Graphic Cards and CD/DVD-ROM Drives.
*Pros
Fast driver scanning.
Drivers are downloaded directly from within the program
Working offline
Checking according to a set schedule
Small download size
*Cons
Free version is not so fast as pro version.
Bulk downloading isn't supported
Most advanced features are only available in Pro version.
DriverEasy is available at iVoiceSoft with only $20.97. Grab the program now to enhance your PC performance at its greatest.