DriverEasy is known for its ability to work even when you're in a location without internet connection. In this tutorial, we'll step-by-step show you how to use the program offline for driver scanning and updating.
Want more information about DriverEasy 5.5? Check out our full DriverEasy review here!
First, run the program. On its main panel, go to Tools tab >> Offline Scan.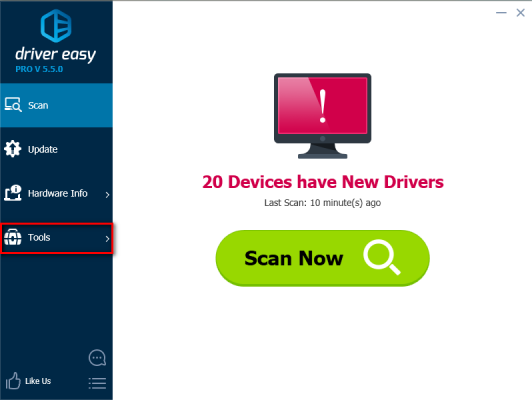 In Offline Scan tab, select Offline Scan (on the computer without internet access) which usually set as default >> Continue.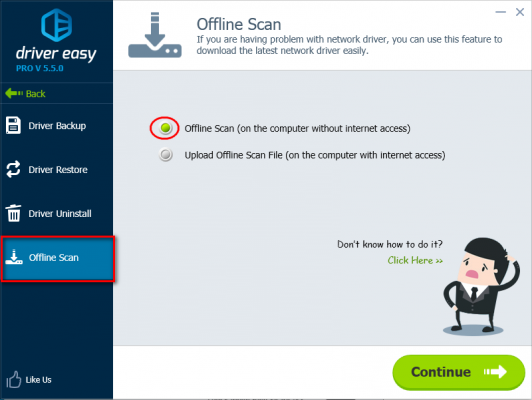 Click Browse button then save the offline scan file to the folder where you wish to save to >> Offline Scan.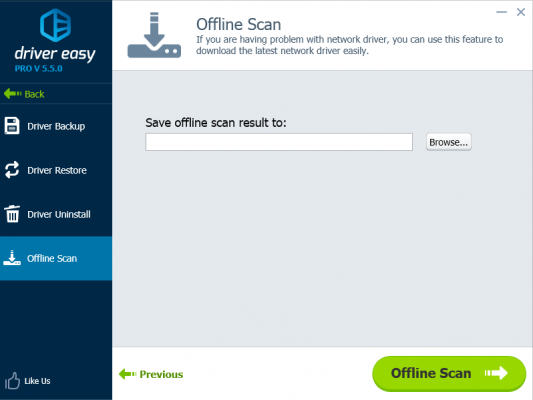 A pop-up window will appear notifying you that offline file has been saved >> click OK.
Now open the location folder and save the file in your separate USB device. After that, take this USB to a computer that has internet connection and repeat the quite similar steps on this computer:
Tools >> Offline Scan >> Select Upload Offline Scan File (on the computer with internet access) (select the second option instead of the default one).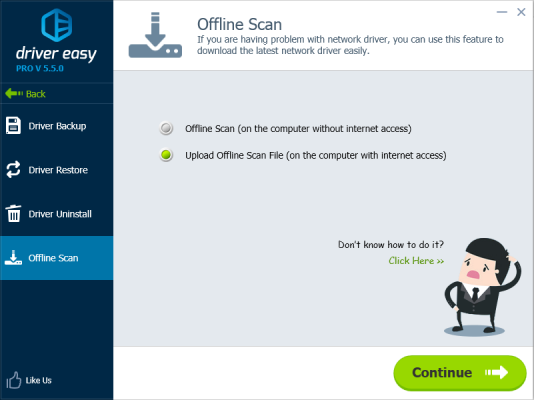 Click Browse button to find the saved file >> Continue.
Click Download buttons to download these network drivers. After download completes, upload the downloaded network driver file to the computer without internet access. The downloaded file is an executable file. You just need to double-click on it and follow the on-screen instructions to install the network driver.