You can freely send text messages from computer to mobile phones with 3rd-party tool – Coolmuster Android Assistant. So here is the guide for you to use this tool to send SMS to cell phone.
Step 1. Connect Your Phone to Computer
First, connect the data cable for your cell phone to an empty USB port on your computer and wait until the phone appears as a removable storage device in "My Computer". Install and launch the Android managing tool, then, you will see the main interface with some parameter information of your phone, including phone model, system version and storage space size.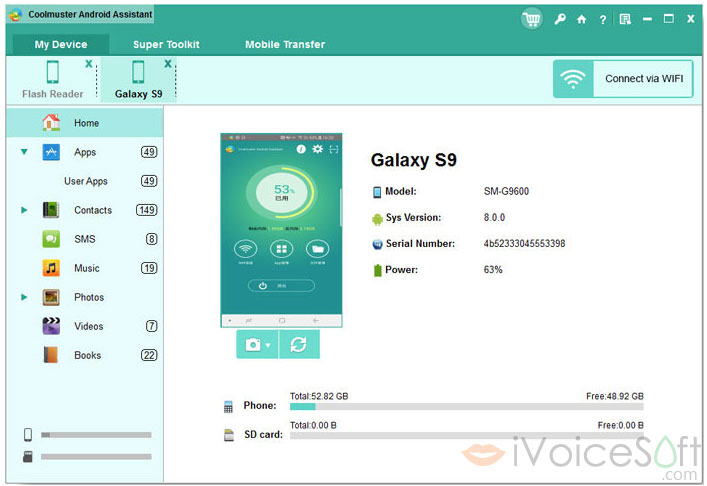 Step 2: Enter the SMS window
All the files in your cell phone will show in the left sidebar, just click the "SMS" category and you will enter the SMS window. Click the New button to bring out the texting box where you can fill in the mobile phone number to whom you want to send the message and then type the messages in the below section.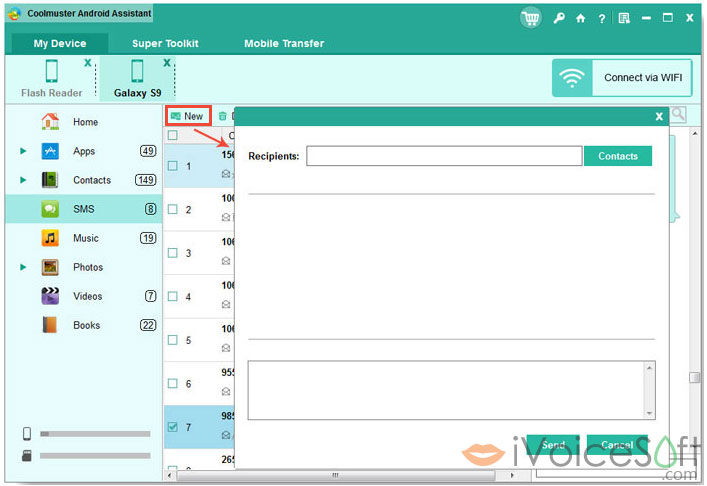 Step 3: Send SMS from PC to mobile phone
After you finish typing the messages, you can click the "Send" button to send the message to the target phone.
After several experiments, the whole texting messages can be finished easily and the target phone can receive the messages instantly with 100% success. This Coolmuster Android Assistant is a full-functional managing tool for Android mobile phones and it absolutely safe, easy to use and reliable. Use it to manage your phone on computer without hurting your phone and avoid data loss. Just give it a try!
If you want to get the full-functional managing tool for your Android mobile phones , I suggest you clam the discount code at our Coolmuster Android Assistant coupon code HERE