Cloud storage is very convenient in today's information age, you can gain access to all your files from any computer wherever you are. Because of this convenience, each of us is registered more than one cloud service, such as Dropbox, OneDive, Google Drive and so on. Having all of this free space is excellent, but navigating to all the different sites in order to manage them can quickly become laborious. Thankfully there is now a solution that simplifies the process. MultCloud lets you combine cloud services all in one place and transfer files between the different cloud services for free, now this product has been upgraded to version 3.6. MultCloud 3.6 supports 24 services: OneDive, Google Drive, Dropbox, Amazon S3, SugarSync, Box, Copy, HiDrive, WebDav, hubiC , FTP/SFTP  and so on. Each account does not limit, you can transfer files from one onedrive account to another any time any where.
New features about MultCloud 3.6:
Add hubiC cloud drive.
Add "Experience without signing up" function for quick experience.
Add "Go to official site" function for some cloud drives.
Fix transmission bugs of OneDrive and Google Drive.
Step by step to show you how to manage and transfer files with MultCloud 3.6
Step1, first of all, you need to enter MultCloud website: https://www.multcloud.com/, then start your registration by clicking the Sign Up button at the top-right corner. If you think it is very trouble, you can directly click "Experience without signing up".
Step 2, when you login, you can add all of your cloud drives accounts in MultCloud, Select the cloud service that you want to add, then rename this cloud drive for identify this account simply in MultCloud, click "Add Dropbox Account".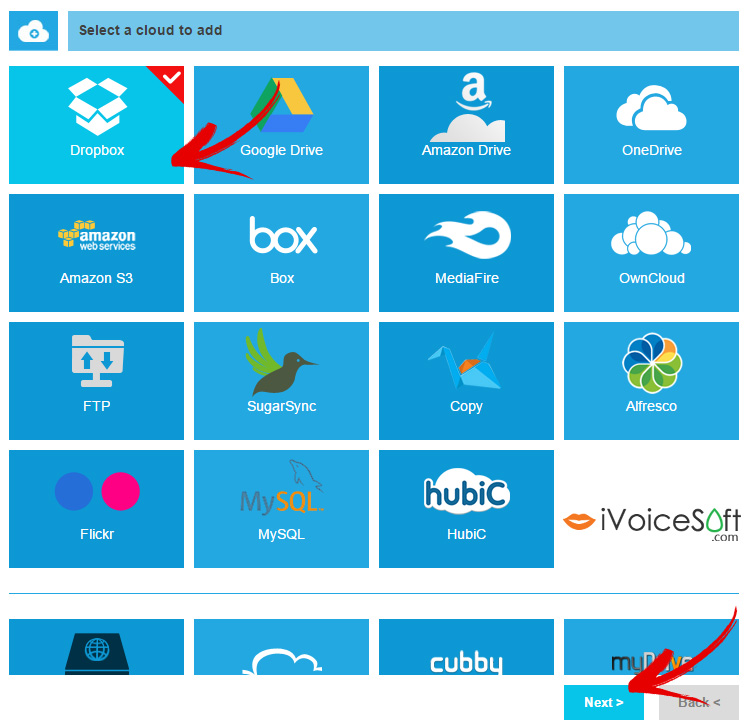 Step 3, in the following page, click "Allow" to authorize MultCloud, this can avoid important information retrieved by a third party.
Step 4, when you've added all of you cloud accounts in Multcloud, you can manage your files in multiple cloud drives such as upload, download, cut, copy, paste, move, delete, rename, new folder, etc. MultCloud also can transfer or move files between cloud services.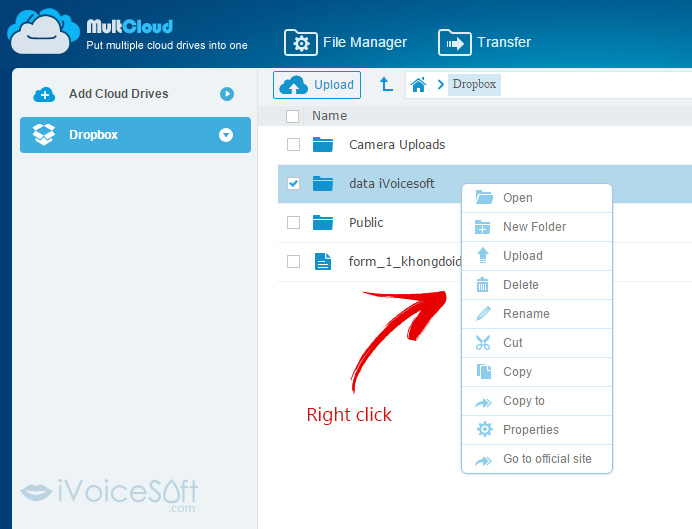 Step 5, scheduled transfer function is a very magical for you. You'll get 2TB of data transfer off the bat, and up to 10TB* transfer on the free plan. If you require unlimited data transfer, the MultCloud costs start at around $4.99 per month (or $42 per annum). Considering the convenience, the cost is nominal in your books.

* Note: If you need to extend the traffic from 2TB to Unlimited, this need you to copy the message in the following box or write a message including "MultCloud-Free App for Transferring Files across Cloud Drives" by yourself, and then share it to one of the social media: FaceBook, Twitter, G+, Blog or Forum. At last, submit the shared URL to the text box below, then you will get Unlimited traffic for free.
MultCloud can help you managing multiple, separate cloud storage services easily even if you have both a personal and a business Dropbox account. Exciting is that its simple and convenient operation process, you can login your account at any time and place to manage your cloud storages, you will no longer worry about that you can't remember your multiple cloud services accounts, this product is now more and more popular and it will have more function presented to us, let's hope!
Multcloud is a product of AOMEI Tech, an up-and-coming provider of innovative hard disk partition management, reliable backup & restore solution, and easy cloud storages management since 2009.
You can get all software products of AOMEI with discount at HERE.
The best seller is AOMEI Partition Assistant Pro. This is a cool disk partition management software which has earned good reputation among worldwide users. Get AOMEI Partition Assistant Pro with 30% OFF HERE.