Abrosoft FantaMorph is a powerful and friendly photo morphing software tool, which is suitable for fantastic entertainment and sophisticated animation morphing projects. With this tool in hand, you all can create creative media pieces beyond your ordinary imagination. Check out iVoiceSoft's full review for Abrosoft FantaMorph.
As Abrosoft FantaMorph has 3 different edition (FantaMorph SE – Standard, FantaMorph Pro and FantaMorph Deluxe), it may confuse many users when they decide to purchase this tool. Therefore, let today's article show you the differences between them and help you decide which one is the most suitable for your demand.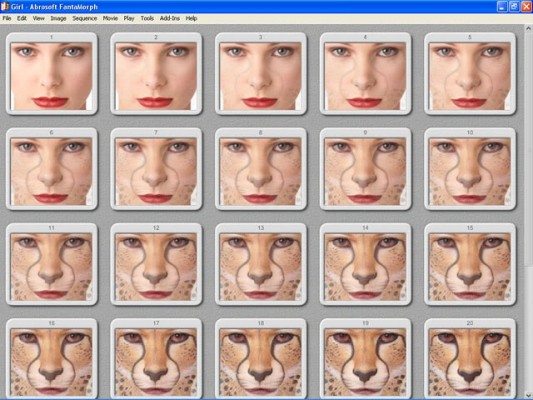 Editors' rating: 
What's new in latest version 5?
Improved rendering speed
A new layer morph added
Includes the new Face Extractor and Face Locator
A brand new camera tool
New dual view mode supports dual monitors
Each sequence can now have different effects
New sequence effect: Trail, Radial
Use camera on movie/sequence effects
New dots transform: rotate, skew, flip
Improved Crop tool
Get detail of Abrosoft FantaMorph review.
FantaMorph Standard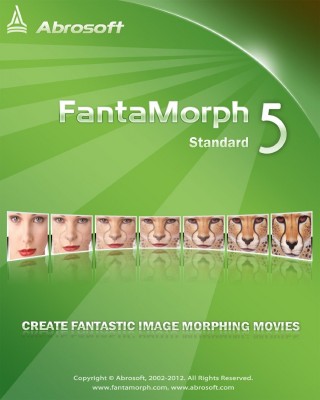 Standard edition features all the most basic editing/morphing features, including:
Import and export formats (BMP, JPEG, TIFF, PNG, PSD, TGA, PCX, GIF, WMF, EMF, AVI)
Export current Frame into one image file
Export morphing video file to image sequence files, movie in AVI format, Animated GIF, Flash movie, Web page, Screen Saver, EXE
A built-in Image Viewer for quick preview
Basic editing tools letting you crop, rotate, flip, and adjust source images
8 key dots colors for your convenience
Single key dot edit (add, delete, move)
Multiple key dots edit (select, move, scale, rotate, skew, flip, copy, cut, delete, paste)
Connect key dots to form lines for quick edits
Preview morphing effects in real time
Support various View modes (Full Screen, Preview Only, Edit Only, …)
Offer 3 built-in skins: Standard, MAC, and Blue
Print source images, preview and all morphing frames; WYSIWYG print preview
FantaMorph Pro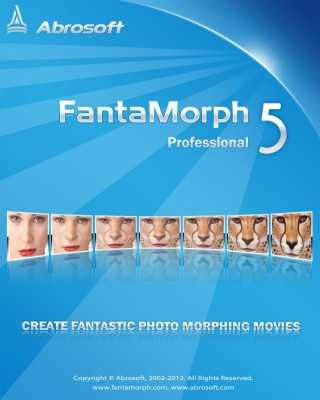 Pro edition includes what Standard has, plus extra morphing functions to expand your capability in morphing processes and to make your output files more stunning:
In addition to all features in Standard edition, FantaMorph Pro can:
Show the edit window and preview window on dual monitors separately
Add filters and caption for multiple source images
Export all frames of the AVI source videos to resulting files
Polish your videos with interesting movie effects (background, mask, foreground, light and sound)
Control the morph process of feature, shape and transparency
Support 32-bit preview
Import/export 32-bit images (BMP, TIFF, PNG, TGA)
Put a series of separate photos into a brand new movie
Edit key dots precisely thanks to triangle mesh and morph track
FantaMorph Deluxe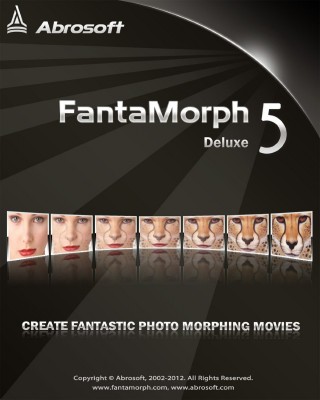 Finally, Delux edition possesses everything a professional animation maker has ever dreamt of, including all features FantaMorph Pro has, plus:
Offer multiple morphing layers in one project
Use non-linear morph tracks instead of linear ones
Feature an interesting list of sequence effects, filters, caption for your photos
Excellent memory management letting you load unlimited source image at once
Export FMD/32-bit AVI files, as well as *.fme and *.fmd frames
Morph and export transparent animated GIF files
Automatically locate face portions/features from source images
Mix multiple faces to create a new virtual one
Morph and export QuickTime animation movie
Read more