Do you get bored watching the same movies and listening to the same songs over and over, yet you don't want to spend a lot of money on new ones?
Now with Media Player Morpher PLUS, you can create unlimited video/audio masterpieces from just ONE original version, as many as you like.
With Media Player Morpher PLUS in hand, you can:
Experience an ultimate morphing experience with 60+ single effects, 50+ special audio effects, and 10+ voice morphing effects newly added.
Produce the best-quality audio masterpieces by adding a fabulous pseudo-surround effect, along with a selection of hundreds of included audio presets, or from a rich list of natural sound effects.
Receive our 24/7 PLUS support services, including technical support, easy retrieval of a lost serial number, free updates for all builds/versions/add-ons, …
Audio Editor: The Richest Library Of Effects Plug-Ins For Sound Design
More about Media Player Morpher Plus here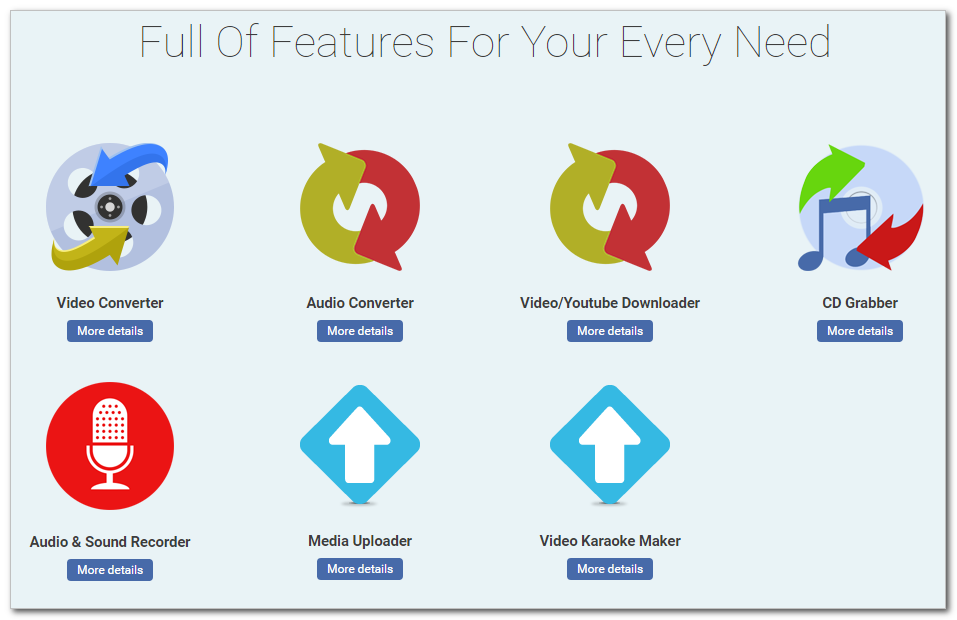 WANT TO BUY? 40% OFF Coupon Code here.
You can get our Media Player Morpher PLUS at a super huge discount of 40% OFF the regular price.
Be sure to take advantage of this 40% discount and release your creativity by using the advanced morphing technologies included in this feature-packed, easy-to-use, versatile program!
Yes, you are a multimedia expert!
If above discount is not available, please get the best coupon of Media Player Morpher 6.0 Plus.
Want to find Coupon for shopping software, They're here: