Movavi Video Editor Plus is the perfect tool to bring your creative ideas to life and share them with the world. Make your videos rock with special effects, keyframe animation, and ready-made intros. Apply Chroma Key to easily change the background of your clips to anything you like. Try the new, refined user interface – so easy, there's nothing to learn. Enjoy lightning-fast file processing and rendering.
It also know as an efficient video-editing app for Windows and Mac that can also be used as audio noise reduction software. The interface of the program is simple and intuitive, so noise removal in this audio and video editor will be easy even for beginners.
The guide below explains how to get rid of background noise with Movavi Video Editor Plus.
Step 1. Install Movavi Video Editor Plus
First, you'll need to download, install, and open Movavi Video Editor Plus on your computer. If you haven't already done so, you can download Movavi Video Editor Plus at Movavi home page. Better yet, you can save yourself Money in the process by using my Movavi Video Editor Plus discount code at HERE. Think of it as a little thank you for stopping by!
Step 2. Add the media files
Click the Add Files button and choose the video and/or audio file you want to fix. Drag the video onto the Video Track and the audio onto the Audio Track on the Timeline.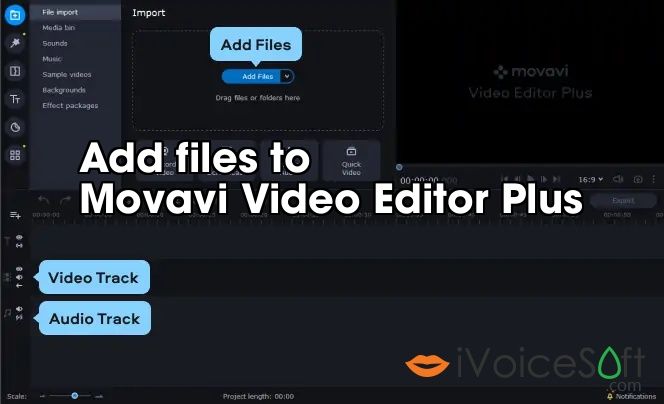 Step 3. Adjust noise reduction settings
To access the audio denoise function, click More Tools. Open Audio Editing and select Noise Removal.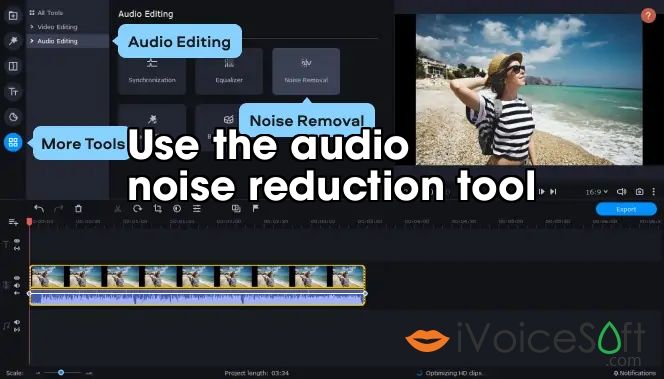 To eliminate unwanted noise from your recorded material, adjust the Noise suppression slider and click Apply. Experiment with different slider values until you get the best results; be aware that higher levels of noise suppression may cause distortions in the sound.
Step 4. Export the result
It's time to save your fixed-up file. Click Export and choose the format in which to save your footage. You can choose any popular video or audio format: AVI, MP4, MOV, MP3, WAV, WMA, etc. When you're ready to save, click the Start button.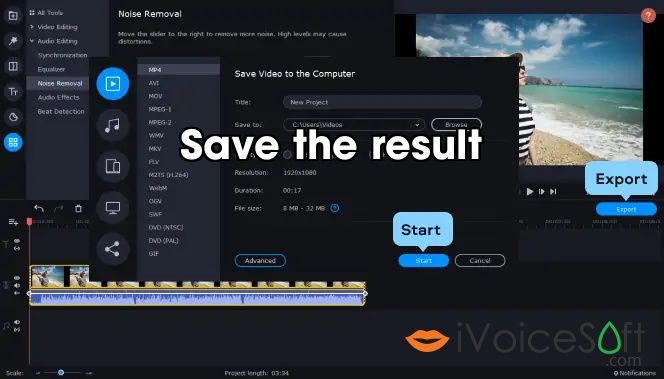 Now you know how to remove background noise from audio and video with Movavi Video Editor Plus. The advantage of this software is that you can clean up audio in just a couple of clicks. Install the software and try it out!
From Ben Jacklin, Movavi.com