This tutorial iVoicesoft will introduce about how to backup iDevice SMS/MMS/iMessage and WhatApp Message even Deleted Message to your PC.
Step 1: Download and install Tansee iOS Message Transfer free version here. And please install the latest version of iTunes, make sure iTunes can read your iPhone/iPad.
Step 2: Run Tansee iOS Message Transfer.
Step 3: Connect iPhone/iPad to your computer via a USB cable, and then all messages and deleted messages will be displayed automatically. (Please wait. If you have lots of apps or photos, it will take longer time reading data. At most several hours.)
Click the button 'Copy' button which can be found at the bottom of the screen. You can choose to copy all your iPhone/iPad messages to your PC to ANTS or HTML or TEXT or PDF or JPG format. You can set password to protect your SMS & MMS & iMessages database for personal privacy by choosing ANTS format.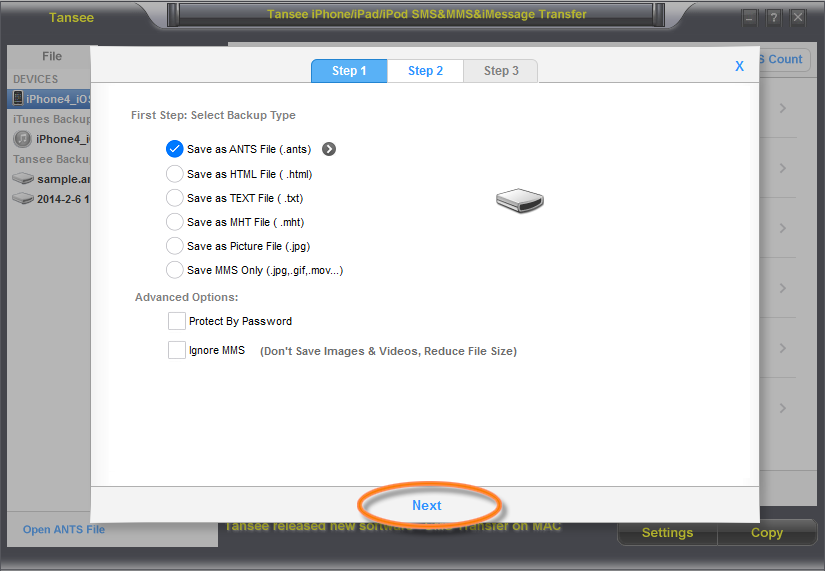 After select the contact from Tansee contact list. And then click 'Start Copy'.
Select the messages by date. And then click 'Start Copy'.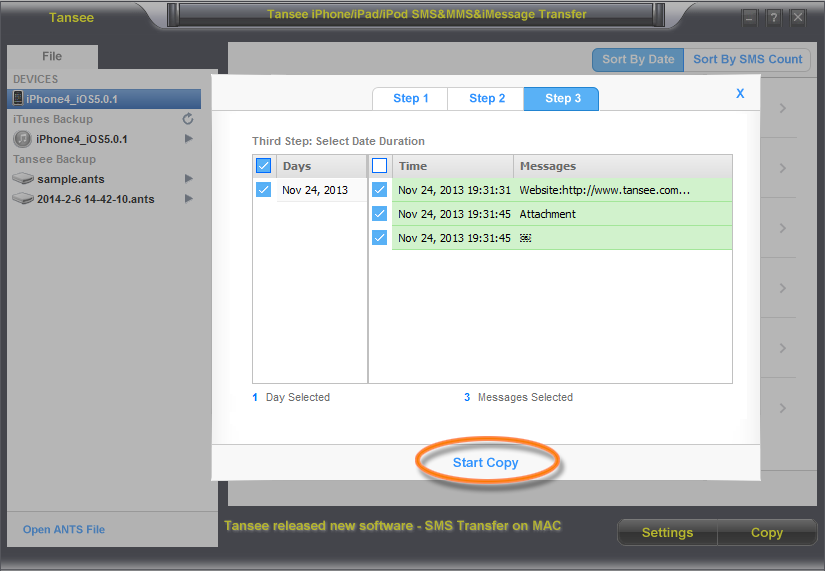 Step 4: Free version can display ALL deleted messages have been found by Tansee. Please get discount and upgrade to FULL version and restore Deleted messages.
Tips for How-to print:
Click the "Print" button which can be found at the bottom of the screen.
Copy SMS&MMS&iMessage to .html file format. And open the .html file by Chrome or IE 11+ or Firefox or Opera or Safari 5+, and then print.
Copy SMS&MMS&iMessage to .pdf file format.
Copy SMS&MMS&iMessage to .jpg file format. And print the picture.
Tips for Settings: help you print messages out and have them be filter by date and 'sender' and 'receiver'.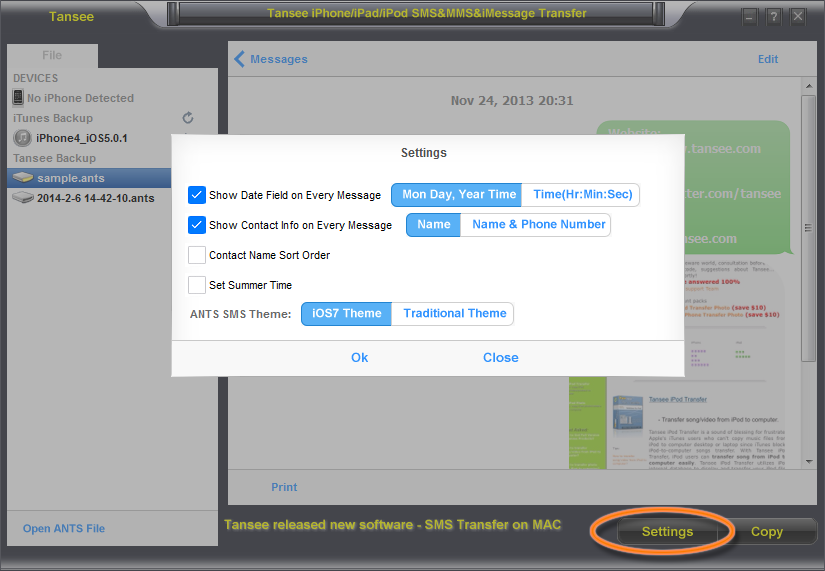 Step 7: Tansee iOS Message Transfer can automatically read and display all your iTunes backup Messages and deleted Messages.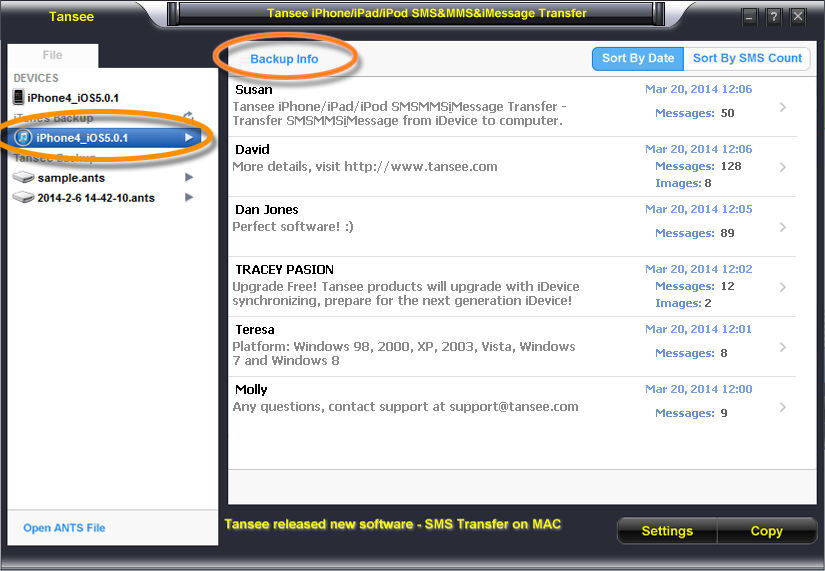 Tips to Edit Messages: Open ants file, and click Edit. Click the single contact, and then click Edit.