(10-Nov-2023)
Black Bird Image Optimizer is software designed to optimize and compress images. With Black Bird Image Optimizer – you can reduce the size of your photos without quality loss!. This is particularly useful for websites and applications where large image files can slow down loading times.
Link download
How to obtain a Black Bird Image Optimizer Pro free license giveaway
Installation
Unzip the package you've downloaded and install the software by running Setup.exe, then register the software using the registration info provided.
Run the program, Key activation and enter any email and the provided key.
Registration key: 8765-3762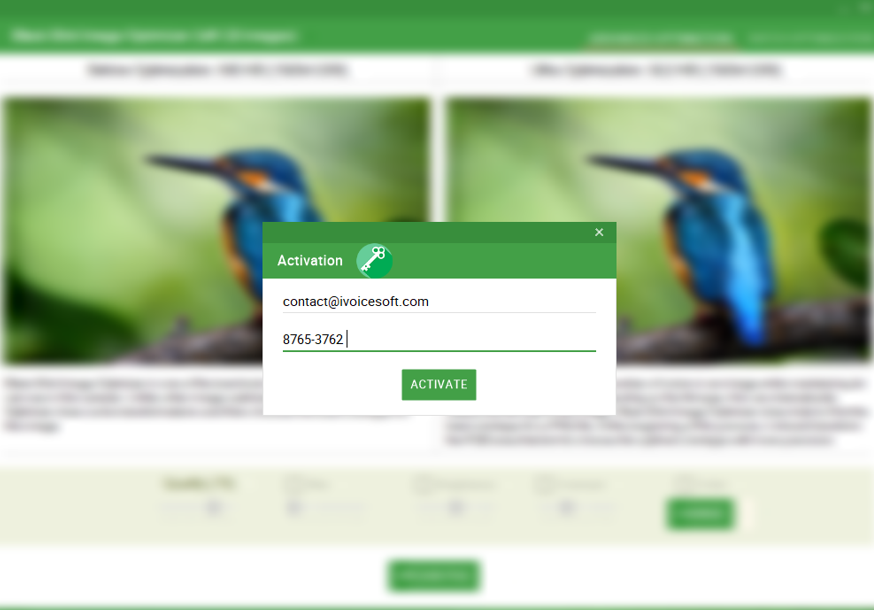 Ensure that you install and activate the software before the expiration of the Giveaway offer. Don't let this awesome giveaway slip through your fingers! But hey, even if you miss out, we've got a sweet deal for you on Black Bird Image Optimizer Pro.
Conditions and terms
Kindly be aware that the software you download and install during the iVoicesoft Giveaway period is subject to the following important limitations:

No free technical support
No free upgrades to future versions
Strictly non-commercial usage
Black Bird Image Optimizer uses a completely new color quantization algorithm which is capable of reducing the size of photos without quality loss! Also, Black Bird Image Optimizer removes unnecessary metadata from the images.And many more…
Get Giveaway every day!