There are several ways to remove or add background to a photo.
Follow the instructions below to change the background with Movavi Picverse.
Movavi Picverse is more than just a background editor: it's a simple yet powerful program that enables its users to bring their creative ideas to life without needing to have any special skills. This software has all the features you might need. You can add frames, images, filters, and effects; crop and resize photos; manually and automatically change white balance, sharpness, contrast, etc.
Step 1. Install Movavi Picverse
Open the file you've downloaded and follow the installation instructions.
Step 2. Import the Photo into the Program
Launch Movavi Picverse. Click the Browse for Images button and choose the image to import or simply drag your photo into the working area of the program.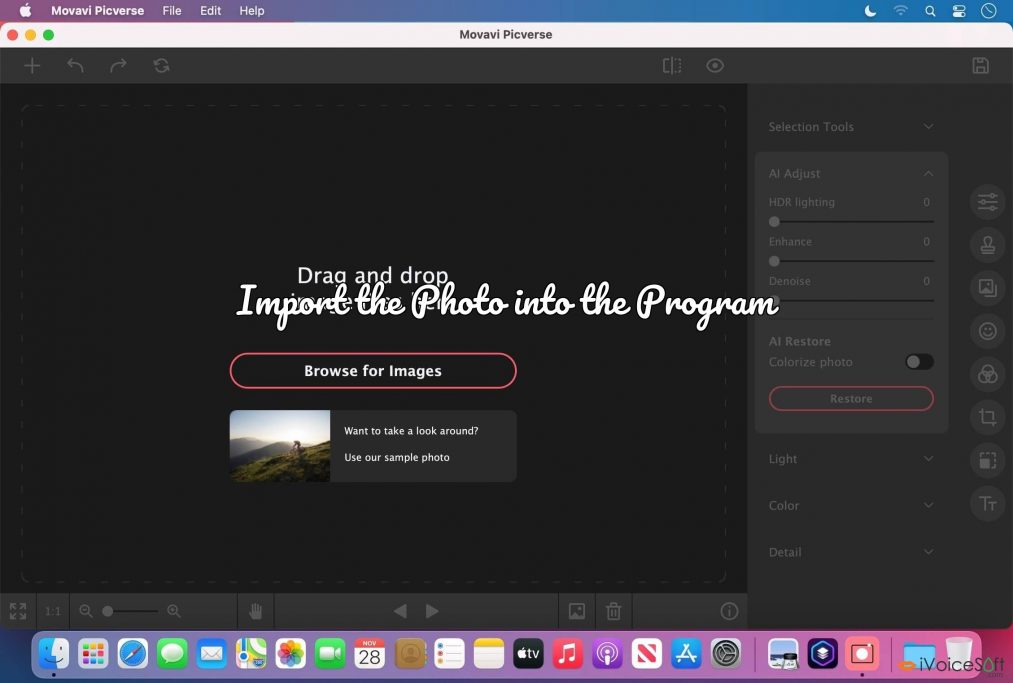 Step 3. Mark the Foreground Objects
First, open the Change Background tab. Click the Auto Select button to automatically mark people in the foreground. To manually mark other types of objects, use the green Foreground Brush. Then mark the background with the red Background Brush. Or, if you prefer, you can choose the Lasso tool to draw around your selections. Just set the starting point, and the line will stick to the edge of the object as you move the tool around it. The objects you mark will have a marquee selection around them. You don't have to be precise here; just click the Next Step button to add more precision to the outline.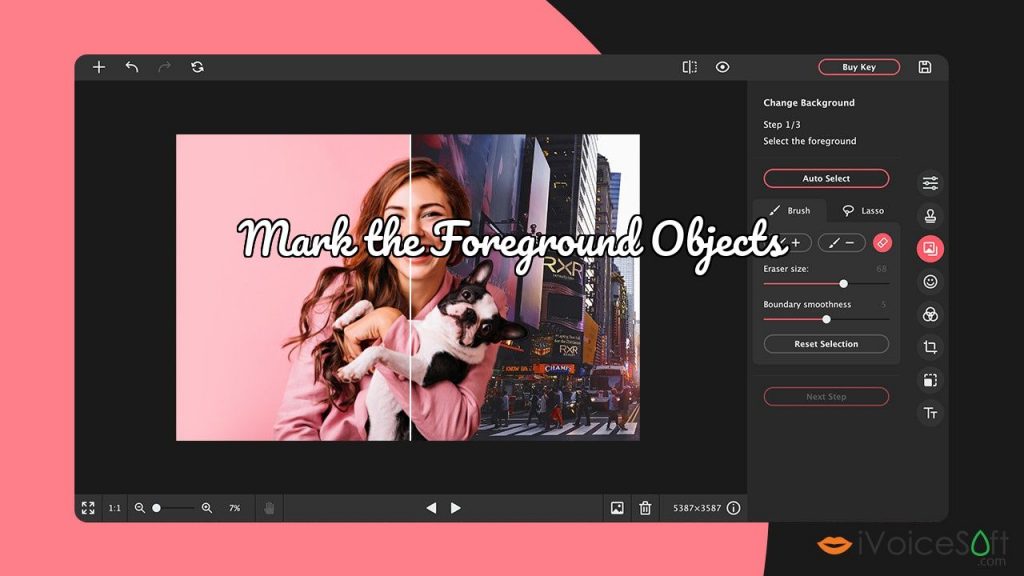 Step 4. Specify the Borders
Now you can paint over the borders with Mask Brushes to add or subtract areas. Use the Hair Selection tool to refine wispy details in image outlines. Click Next Step again.
Step 5. Change the Background
Your subjects will be displayed on a transparent background. Now, you can choose another image or a solid color as your new background. You can also leave the background transparent. To replace a background with a different photo, click Add Image. In the window that opens, choose Upload to use a picture of your own or pick an image from the included background collection. To discard changes, click Reset. When the result looks good to you, click Apply.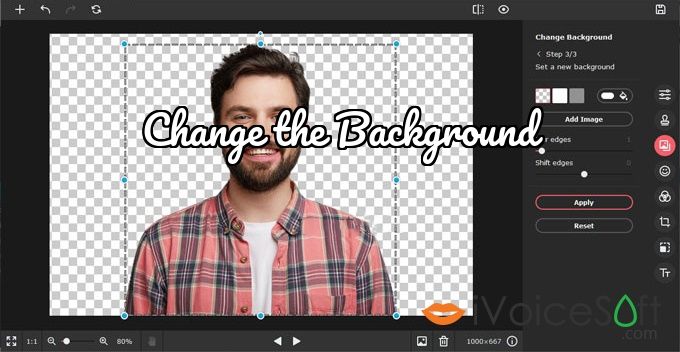 Step 6. Save the Edited Image
To save the photo, click the floppy disk icon in the upper-right corner of the program window, choose the appropriate image format, and click OK.
Movavi Picverse is the most popular of photo editor software, but the cons is adding a watermark to all output images with The trial version. Upgrade to full License is the suggestion. We offer the discount of Movavi Picverse with coupon discount code below, feel free to claim it NOW.