There are many unexpected incidents, which may lead to data loss on your iPhone. For instances, iPhone stolen or damage, accidental deletion, reset, virus attack, jailbreak, or error operations. These circumstances may be nightmares to many users.
So, today, we will review a phone data recovery for iPhone – Stellar Phoenix Data Recovery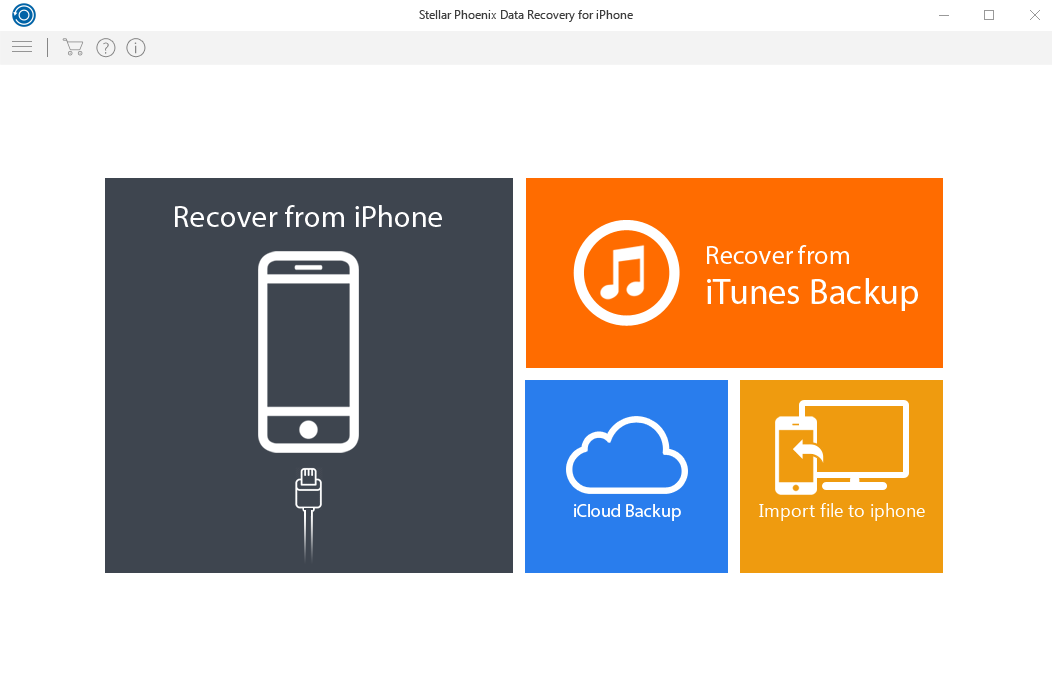 This is the main interface of Stellar Phoenix Data Recovery for iPhone. Connect your iOS device to the computer. Select 'Recovery from iPhone' option
Stellar Phoenix Data Recovery will show all the connected devices. Select the desired device from which you want to recover the data. The software will start analyzing the device.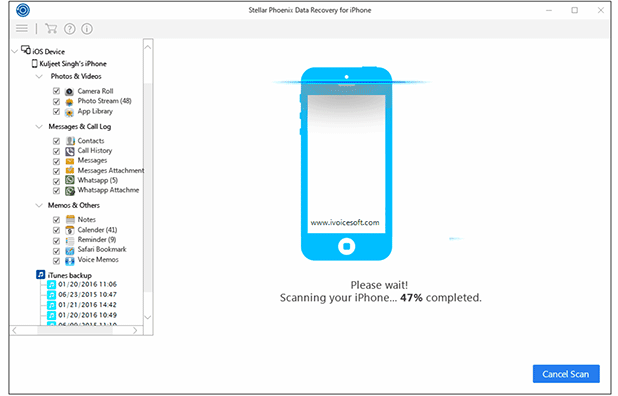 After successful analysis, the application will begin scanning for contents of the device.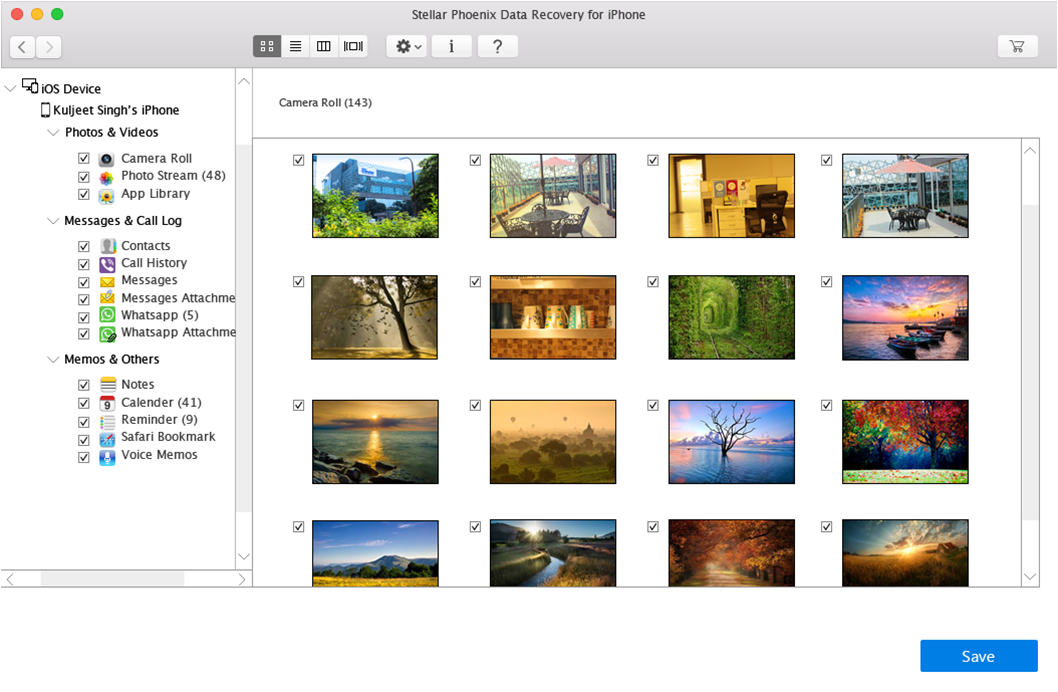 You can now preview the existing and deleted items, and save them as per your requirement. This will list all items under the selected category.
Main selling points on iPhone Data Recovery:
Recover lost and deleted data, photos & videos from iPhone 7, 6S, 6 Plus, 6, 5s, 5c, 5, 4s and 4
Recovers contacts, messages and other files from iOS 10.x, 9.x, 8.x, 7.x, 6x device and iTunes
Software License Valid for 1 Year.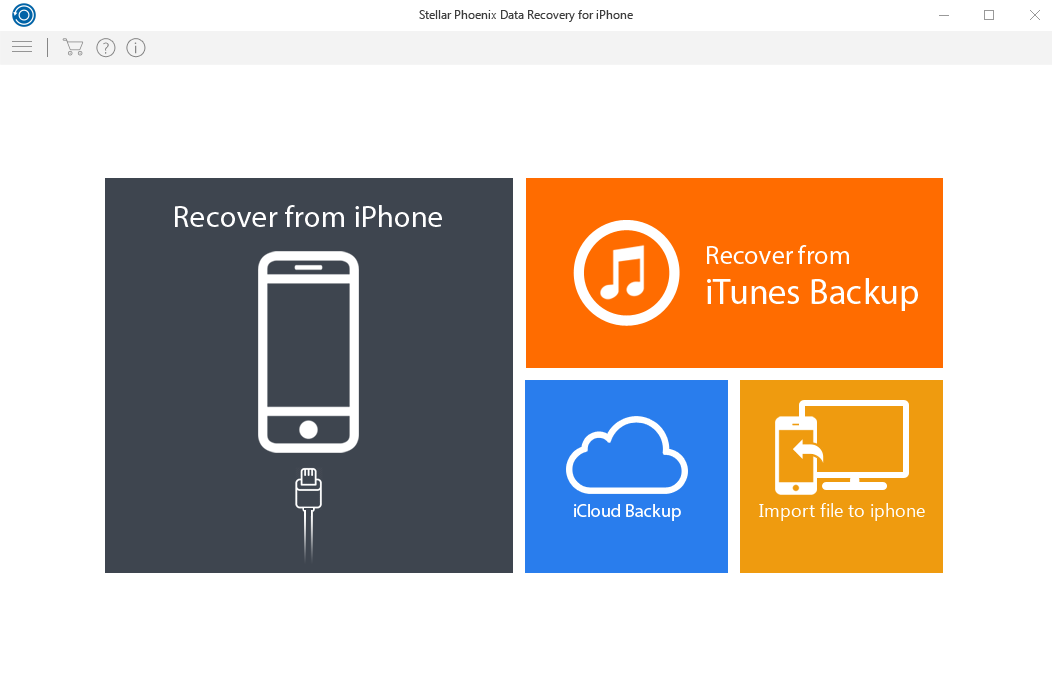 Select 'Recover from iTunes Backup' option to recover data from iTunes backup.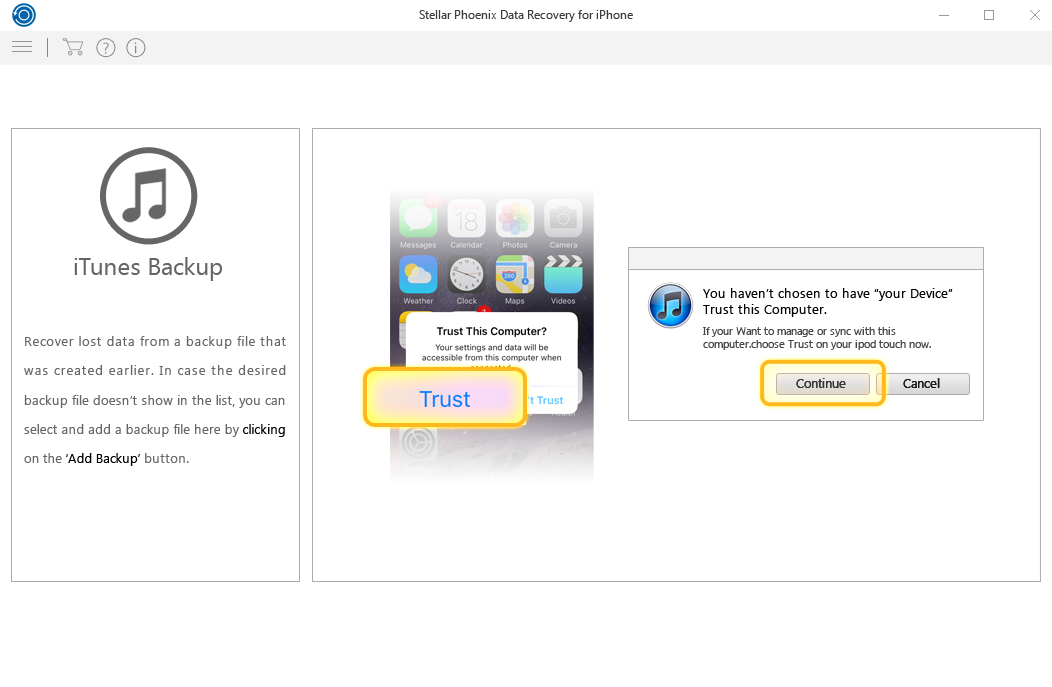 Please ensure that you click on trust on your phone so the device can establish a connection with the Stellar Phoenix Data Recovery.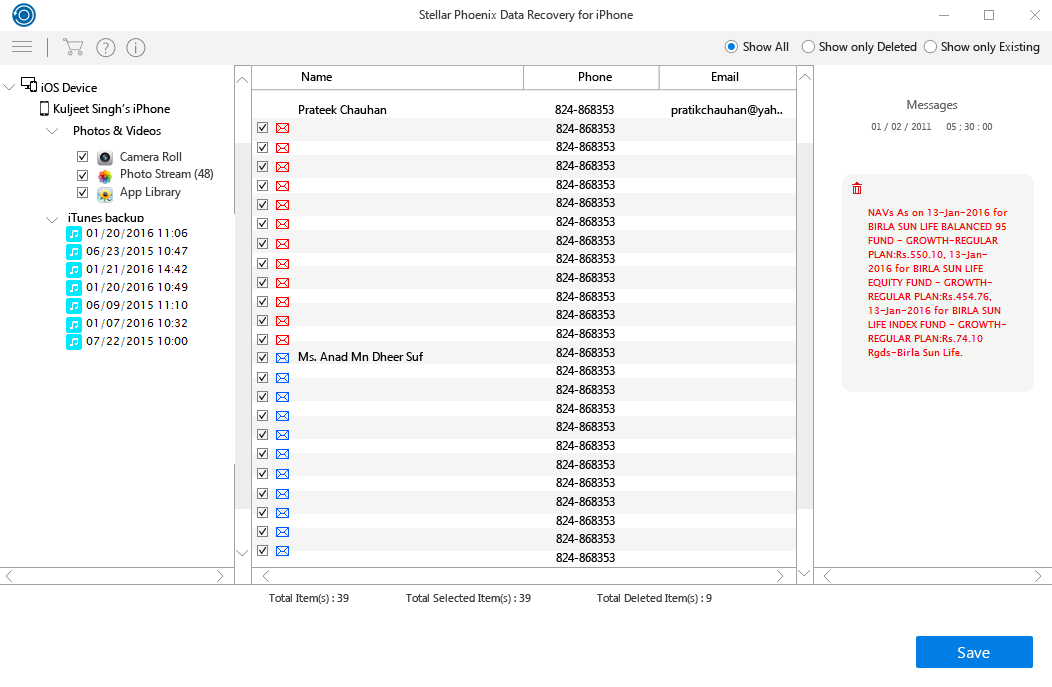 You can save one or all the items. Click on 'Save' button to save the recovered items.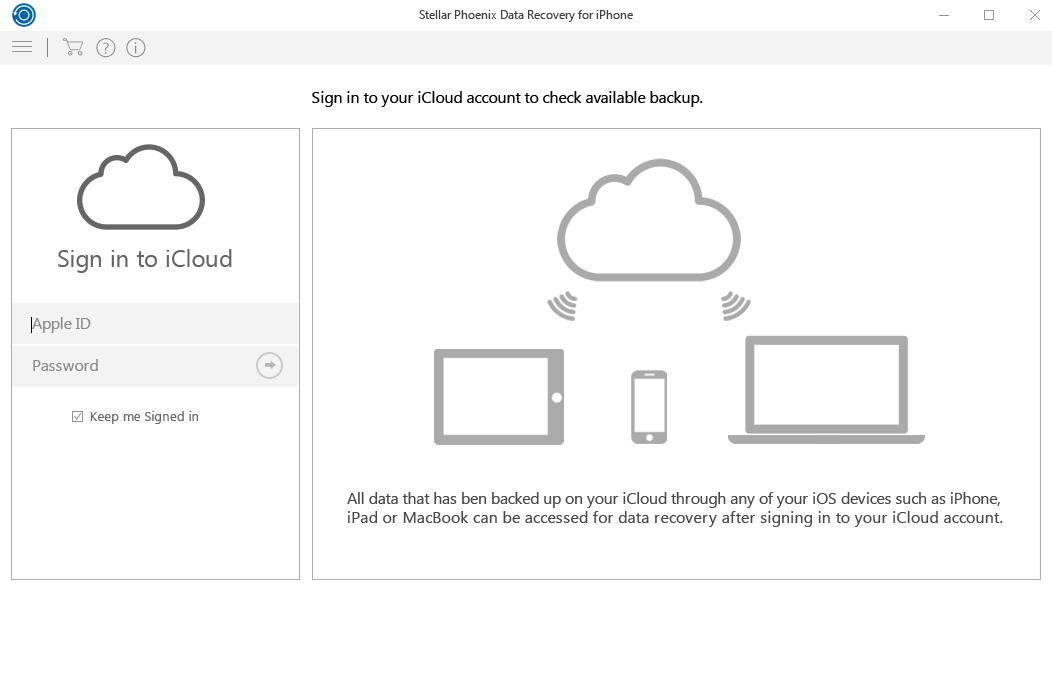 Enter the Apple ID and Password in order to get a list of all available backup files from iCloud.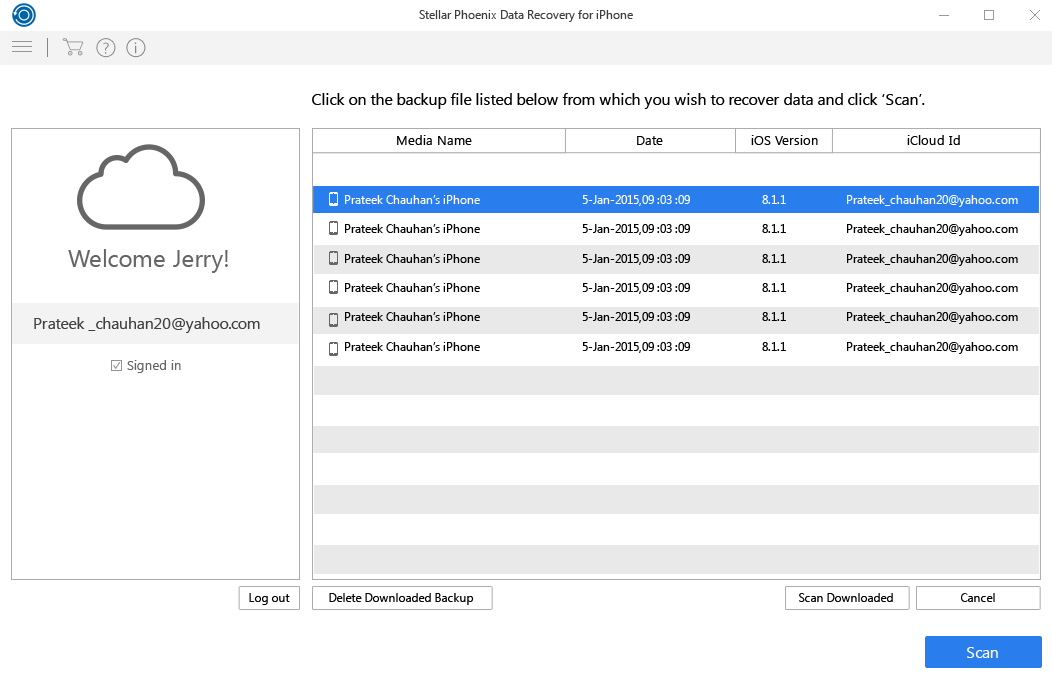 The software will list all the backup files. Select your desired backup file and click on 'Scan'.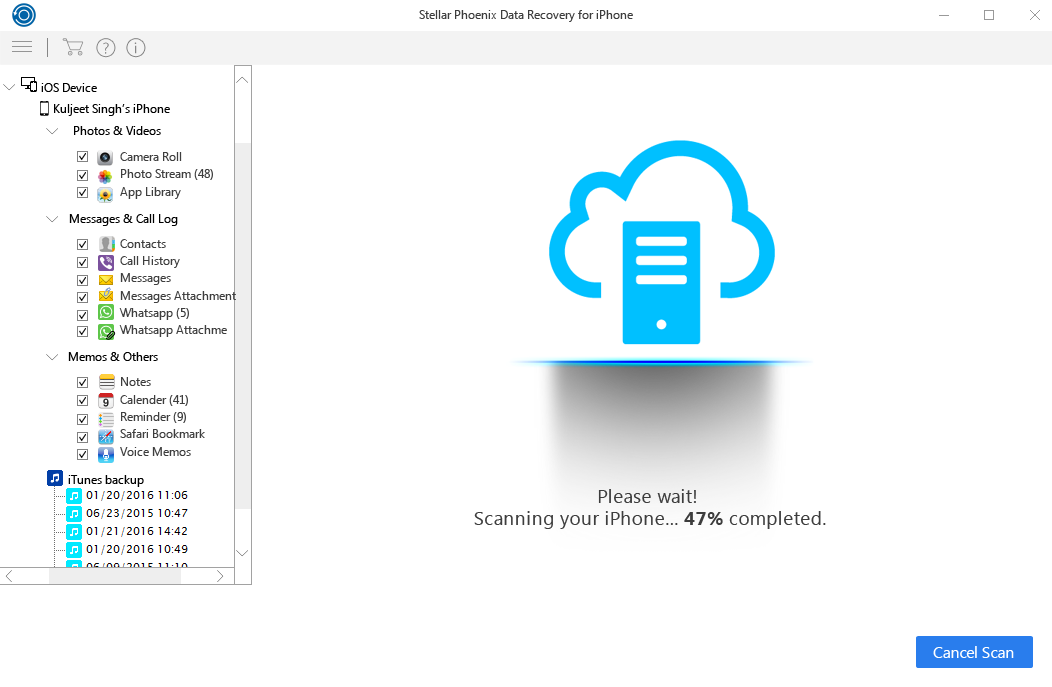 The software will start scanning process on selected backup file.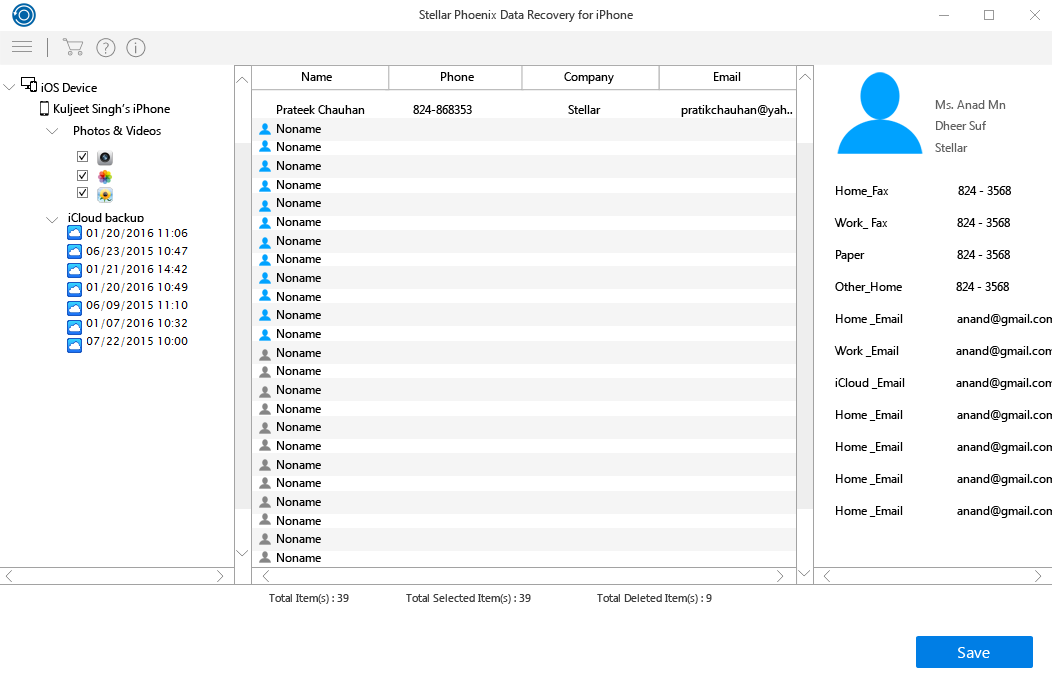 Now you can see a preview and save all or selected items to your preferred location.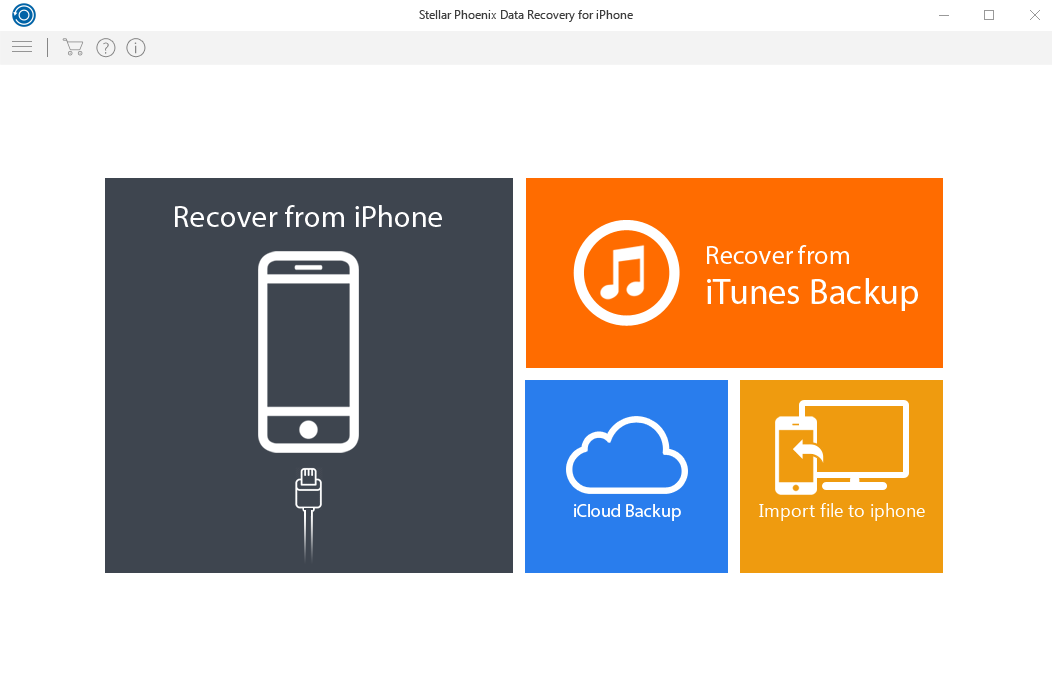 For importing files to your iPhone, Firstly connect your iPhone device to your computer via USB cable. Now select Import file to iPhone option to import data to your connected iPhone.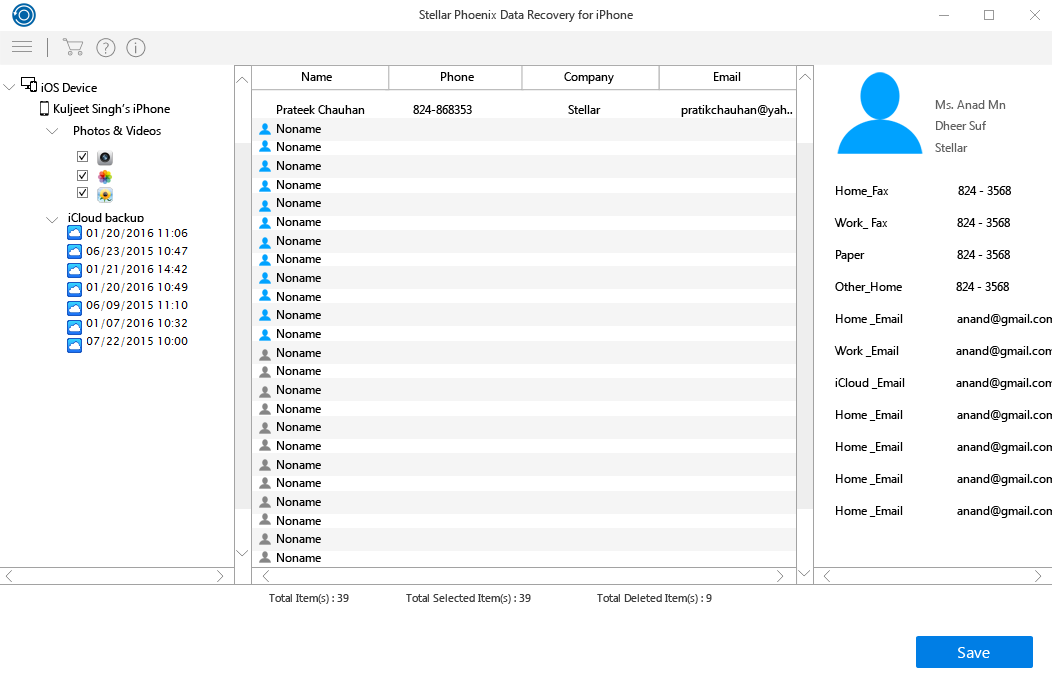 Select the target file which you want to import to your iPhone. Click on 'Import' button to transfer the item from your computer to your iPhone.
* You can own this cool software with the Stellar Phoenix Data Recovery for iPhone coupon code below. This is official promotion from Stellar & iVoicesoft
>> Read more: Top 5 iPhone Data Recovery Tools for Windows/MAC