DVDs – due to the large storage capacity that they offer compared to CDs, continue to be a very popular media among users and content creators. However, they are pretty easy to damage, so the obvious solution that allows you to save the content is copy it onto the hard drive and playback the copied content instead of the actual DVD.
1Step DVD Copy is a fast and easy DVD copier that lets you backup any DVD while still retaining the content's highest quality. This tutorial will step by step show you how to rip the DVD to the hard drive in a file format of your choice by using 1Step DVD Copy.
This program costs $29.99, but you can download its trial version for testing here. Or, purchase the full version with 1Step DVD Copy 50% discount.
Step 1: Run 1Step DVD Copy
Click on 1Step DVD Copy icon on your desktop to run the program.
Choose the task you want to do, including Clone DVD disk, Burn DVD from folder, Copy DVD to folder, Save DVD to video files.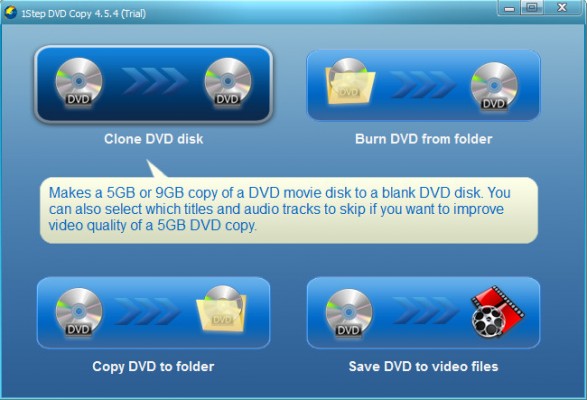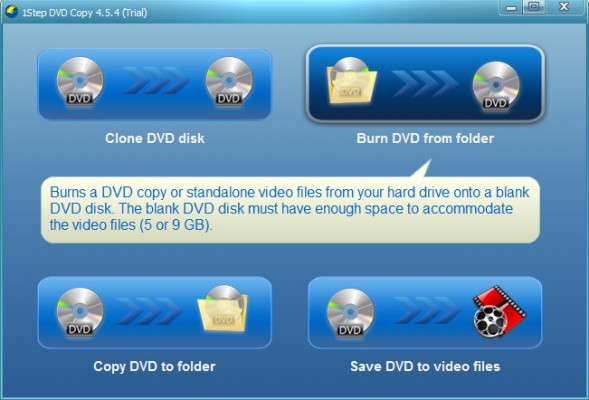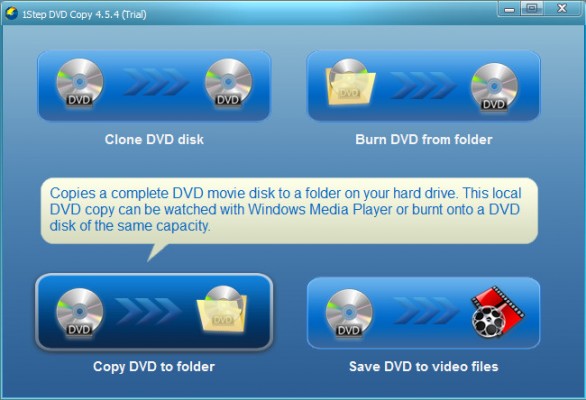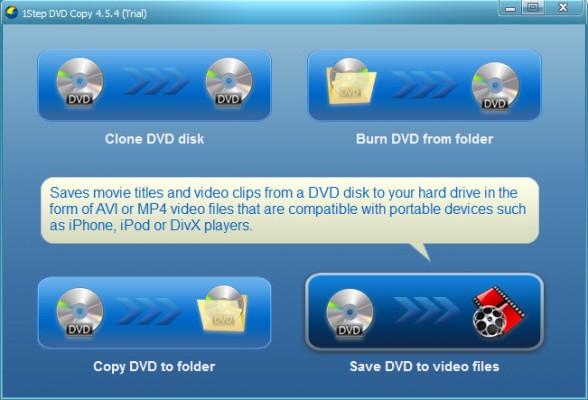 In this tutorial, I'm showing you how to copy DVD movie disk to a folder in your hard drive, so I'll choose Copy DVD to Folder button.
Step 2: Make your settings with built-in ripping options
When Copy DVD to Folder window appears, you can make suitable adjustments before ripping process.
DVD movie disk input (1).
Choose output folder for the ripped DVD movie (2).
Select settings for Titles, Audio, and Output Format (3).
Click to preview your movie clip before ripping process (4).
Click on Start button (5).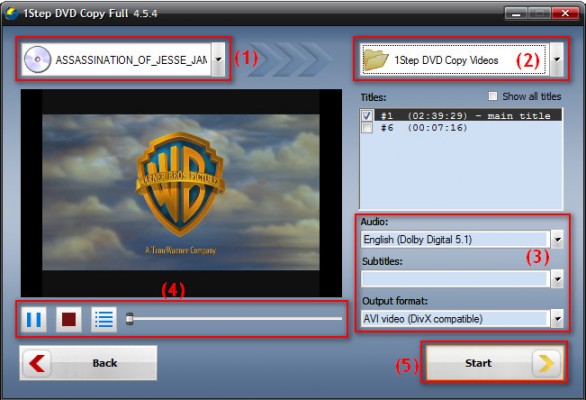 Now wait until the ripping process ends.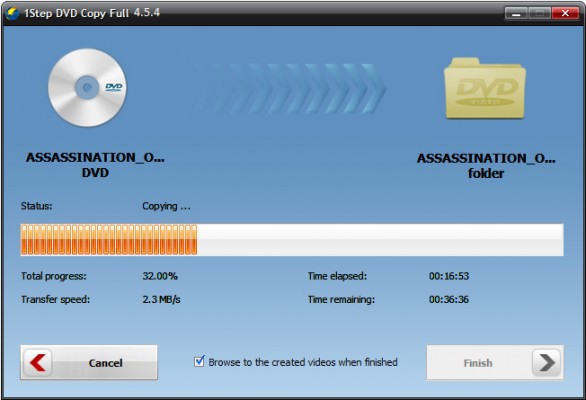 Note: 1Step DVD Copy will be perform at the highest possible speed depending on the DVD drive speed and the type of DVD disk.
(This is official promotion from SoundTaxi, the publisher of 1Step DVD Copy Full)