Like any other multimedia data such as text, photos, or audio files, videos are a type of multimedia data that can get damaged or corrupt anytime, no matter whether they are stored on your smartphones, cameras, flash drives, USBs, or internal/external hard drives. The reason being, they are not immune to corruption issues and can get damaged due virus and malware, compression, alterations in the file formats, read or write errors, to name a few.
~> Other post: How to Recover Damaged or Corrupt Video Files on a Windows System
When this happens, it becomes a necessity for you to repair and restore the video files. Especially so if your videos that got corrupt are not those that are downloaded from the web but are your personal or private videos which you shot on own. In such a situation, Stellar Phoenix Video Repair tool would serve the purpose as it specializes in repairing even the severely damaged video files in one go and recovers them without fail. It supports a wide range of video file formats such as MOV, MP4, M4A, F4V, and M4V. Further, its compatibility with a wide range of Mac Operating systems such as macOS Sierra 10.12, OS X El Capitan 10.11, 10.10, 10.9, 10.8, and 10.7 versions engulfs a wide range of Mac users.
Let's look at how you can repair the video files on a Mac. Follow the steps below:
Step 1: First and foremost, download Stellar Phoenix Video Repair on your Mac. Ensure that the system has Intel processor, 1GB RAM, and 50 MB of free space on the hard drive.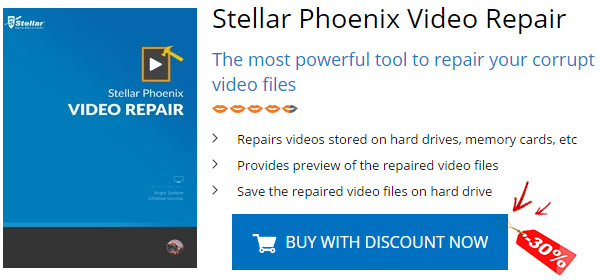 Step 2: Next, install, activate, and run it. Further, go to the Video Repair Mac section of the software and click on the Repair Video button, as shown in the image below: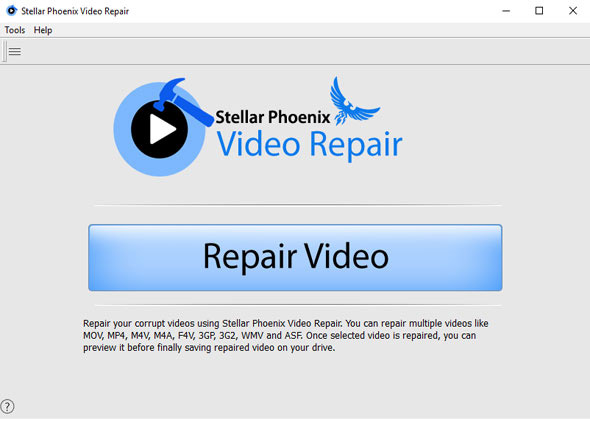 Step 3: Next, with the help of Add button, you can add the corrupt or damaged video files from the system. In the same interface, you can select the video files that you wish to repair by placing a check mark on them. Further, you can click on the Repair tab as is displayed on the image below for the software to start the repairing process.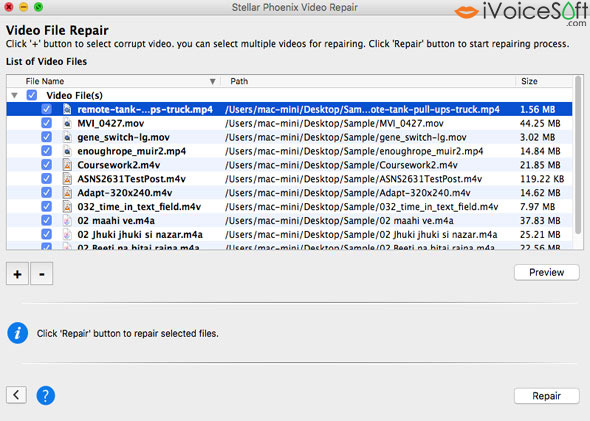 Note – Here, you can select any file by checking it and then click on Preview tab to get a preview of the selected video file before the repair process as is shown in the image below.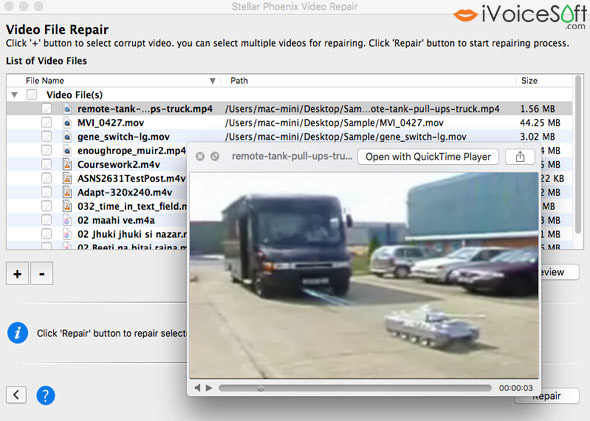 Step 4: Next, the software repairs all the damaged video files and makes them available for Preview and Saving. You can select any video file to get a preview as is displayed in the image below.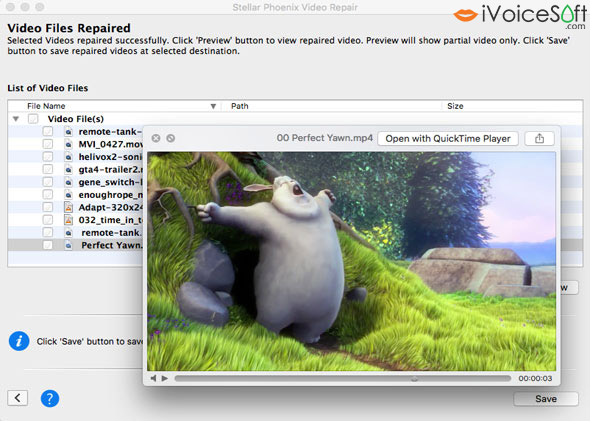 Step 5: Next, to save the repaired videos at any desired location, you can select them and click on the Save tab.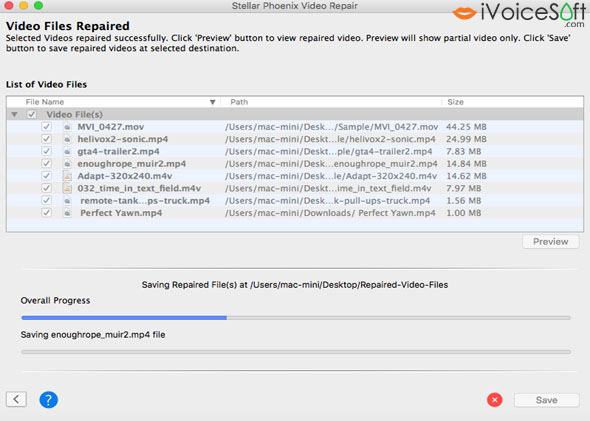 Finally, the repaired video files will get saved at the default location. A message, "Files saved successfully" populates on the screen as is shown in the image below: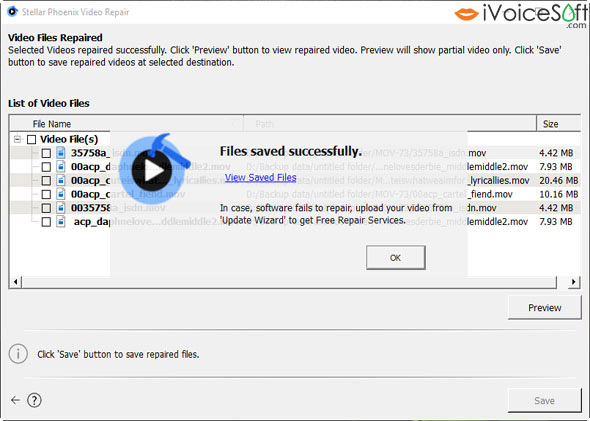 Conclusion
Now that you know the process steps for running Stellar Phoenix Video Repair software to repair and recover the damaged video files on your Mac machine and as well as the system requirements, you can repair the damaged videos having MOV, MP4, M4A, F4V and M4V file format. Its user-friendly interface makes it quite easy for you to repair and recover all your damaged or corrupt videos.
~> Fine more Stellar discount code HERE