As business and technology trends are constantly evolving, staying up-to-date with the latest inventions is important, both in our professional as well as personal lives. Let's take emojis, for example. Although they were first put in use almost two decades ago, their popularity and usage grew over night. Nowadays emojis are being used not just in heart-to-heart online communication but across different industries and niches as well. Consequently, emojis became a powerful tool for attracting potential customers, maintaining business relationships and even enhancing children's learning skills.
So what do emojis and online sticker creation have in common? Creating stickers online is a pretty handy thing especially if you are a small business owner, a busy parent or a crafter in need of original DIY ideas. Stickers are an excellent way for organizing your kids' belongings, home and party decoration projects, food storage and product branding. There is an online tool that lets you create custom EMOJI stickers for your business, home, your child's school project etc. Labeley is a free, emoji sticker generator suitable for all above mentioned sticker making activities and more.
How to Make Custom Emoji Stickers
Step 1: Go to Labeley.com and choose emojis category
Step 2: Determine your emoji sticker shape and add a nice touch of color to it.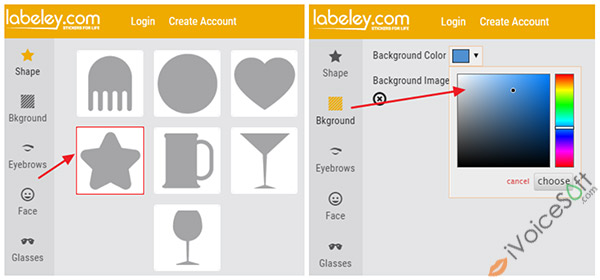 Step 3: Now is the time to start playing with different emoji elements to produce your final design. You can add different eyebrow shapes, face features, glasses and accessories to fully customize your emoji sticker.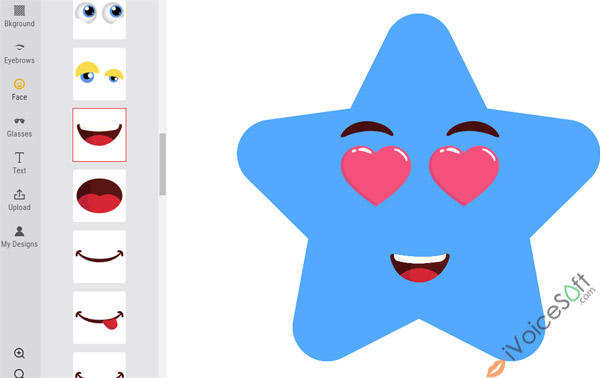 Step 4: If you wish to add text to your emoji sticker, try out different fonts and letter colors under Text section. You can also check out the Upload option if you wish to add your personal photos and graphics and turn them into emojis. Sounds cool, right?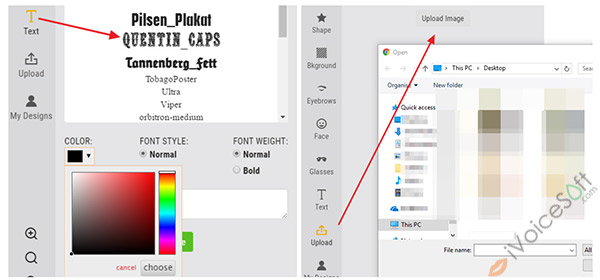 Step 5: Once you finish your designing and save your emoji sticker, you can access to it from My Designs section and download it to your PC by right-clicking on it.
Why Choose Labeley Emojis
It is free and requires no registration or email address (can be used completely anonymously)
It is easy and fun (there are no age limitations, designing skills are not required)
It saves time (get emoji sticker in minutes)
It boosts creativity and originality (emoji stickers created with Labeley are completely personalized and unique)
Extra Tip
Aside from emoji stickers, don't miss out on other popular sticker making categories such as beer, wine, kids, holidays or general to make stickers for any purpose or occasion (such as birthday or stag party!).
>> Read more How to create a romantic love story slideshow for Lover's Day